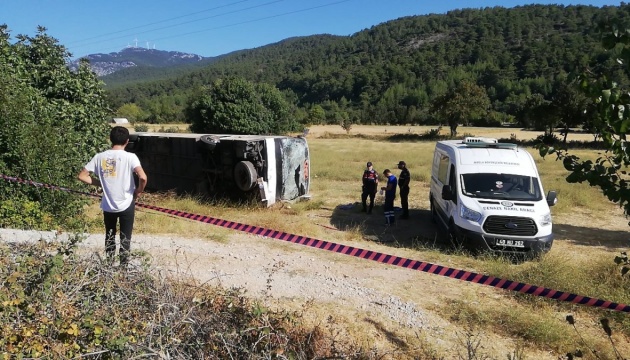 One killed, 49 injured as bus with Ukrainian tourists overturns in Turkey
A bus carrying Ukrainian tourists collided with a school bus in Turkey, killing the driver of the tour bus and injuring 49 passengers on both buses, according to Turkish news site Son Haber.
"A total of 49 people, including seven students, 41 Ukrainian tourists and a driver, survived the accident with injuries," the report said.
The accident occurred when the bus with Ukrainian tourists was travelling from Bodrum to Denizli. The tour bus drove onto the oncoming lane on the Mugla-Denizli highway and collided with the school bus. Both buses overturned in the collision.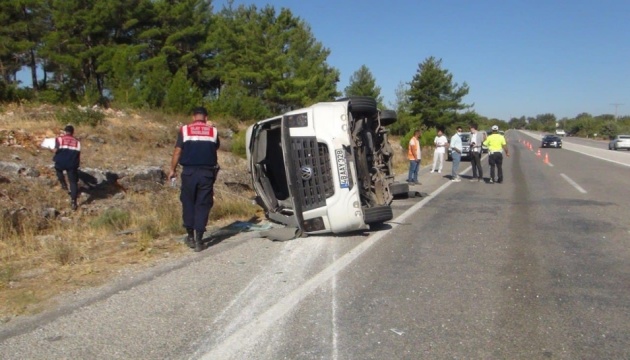 A large number of ambulance crews, police units and gendarmerie were sent to the scene.
Those injured were taken to hospitals in Mugla and Denizli. A 16-year-old passenger of the school bus is in serious condition.
The previous cause of the accident is that the driver of the tour bus lost control of his vehicle due to a heart attack. He died at the scene. An investigation into the incident is ongoing.
op