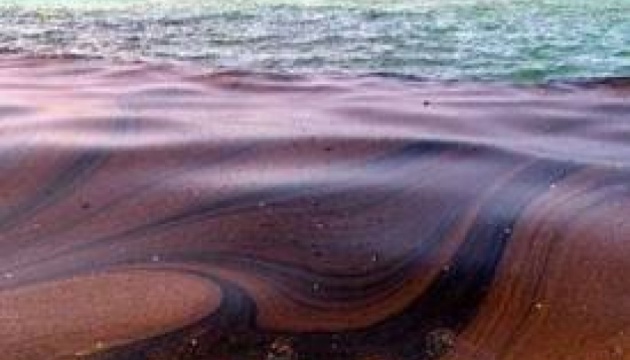 Black Sea oil spill area off Russia's Novorosiysk coast 400,000 times wider than reported
The total area of ​​the oil spill in the Black Sea off the coast of Russia's Novorossiysk is almost 80 square kilometers against 200 square meters, as previously stated by authorities.
That's according to Institute of Space Research of the Russian Academy of Sciences, Ukrinform reports.
"The spill is much larger than stated, as the area of ​​oil pollution at the time of radar screening was almost 80 square kilometers. On August 8, the oil slick was pulled from the shore to high seas at a distance of 19 kilometers," the institute said in a statement.
Satellite imagery of the area has also been released.
Russia's Caspian Pipeline Consortium, reporting a "volley oil spill" in the process of pumping it onto the Minerva Symphony tanker (Greece), estimated the contaminated area at 200 square meters.
Therefore, the area of ​​the oil spill may be 400,000 times larger than stated.
The spill was reported on August 7. The CPC claimed the emergency situation had been eliminated by evening.
im