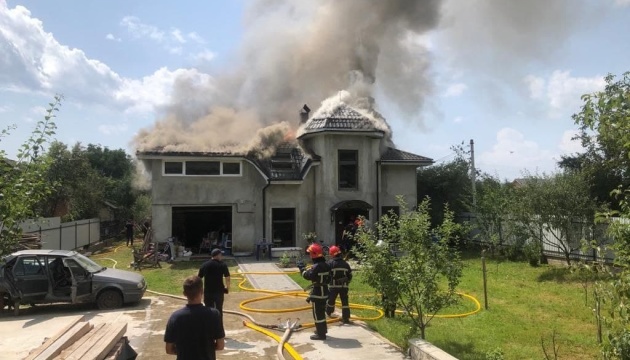 Four dead after small plane crashes into house in Ivano-Frankivsk region
Four people died after a light sport aircraft crashed into a residential building in Ivano-Frankivsk region on Wednesday, July 28, Ukraine's State Emergency Service has reported on Telegram.
"On July 28, at about 13:40, near the village of Sheparivtsi, Kolomyia district, a light sport aircraft crashed into a private house, starting a fire and killing four people," the report said.
The fire was contained at 13:58. Ten firefighters and three fire engines of the State Emergency Service were involved in putting out the blaze.