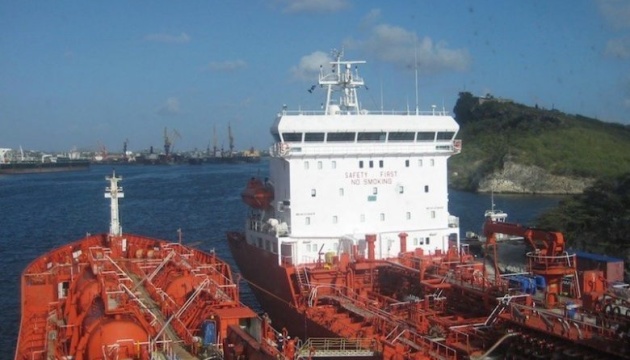 Pirates attack tanker with Ukrainians on board off Benin
Nine armed pirates have captured 15 crewmembers of the chemical tanker Davide B, including Ukrainian citizens, off the coast of Benin, according to Splash 247.
The vessel, operated by Dutch company De Poli Shipmanagement, has a crew of 21 personnel consisting of Ukrainian, Romanian, and Philippine nationals, the report said.
As a result of the incident, which occurred on Thursday, 15 members have been taken from the ship and the remaining six are safe and remain onboard.
It is not clear at this time whether Ukrainian citizens are among the hostages.
"De Poli Shipmanagement are greatly concerned about the attack on its vessel and seafarers. The company's main priority now is to establish contact with the missing crew in order to secure their earliest and safe release," the company said.
Photo: splash247.com