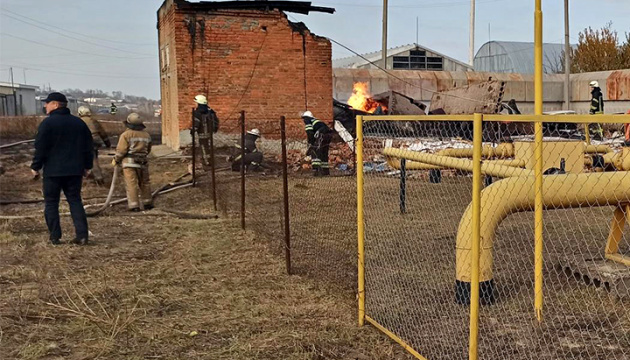 Two killed, nine injured in gas explosion near Kharkiv
Two people were killed and nine more were injured as a result of a natural gas explosion in the Derhachi district in Ukraine's Kharkiv region on Wednesday, October 28, according to the National Police.
"At about 11:47, the police received a message from a dispatcher of the State Emergency Service that a natural gas explosion had occurred at a natural gas processing station, without further fire. The smoke covered an area of about 200 square meters," the report said.
The leadership of the Derhachi police department and an investigative task force rushed to the scene. All the circumstances of the incident are currently being established.
op