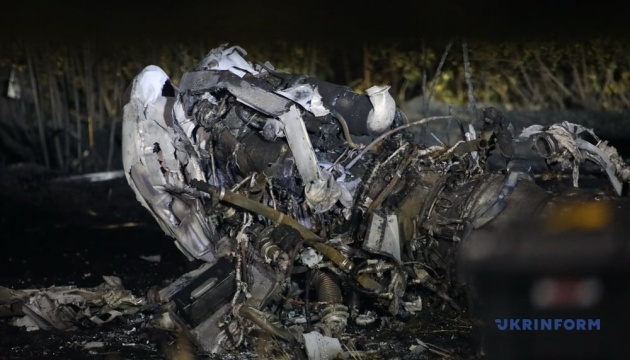 An-26 military plane crashes in Ukraine's Kharkiv region
A Ukrainian Air Force military transport aircraft, An-26, crashed in Chuhuiv, Kharkiv region, on Friday evening, September 25, killing at least 23 people, according to the Ukrainian Interior Ministry.
The plane with cadets of the Kharkiv Air Force University on board was conducting a training flight before it crashed at about 20:50 local time.
There were 27 people on board of the crashed An-26: seven crew members and 20 military cadets.
According to preliminary information, the death of 23 people was confirmed; two people were taken to a hospital in critical condition.
In Kharkiv region, September 26 has been declared a day of mourning for the victims of the tragic An-26 crash.
On Saturday, September 26, President Volodymyr Zelensky will arrive in Kharkiv region. On his behalf, a state commission, headed by Deputy Prime Minister Oleh Urusky, has been created to investigate the AN-26 military plane crash.
ish