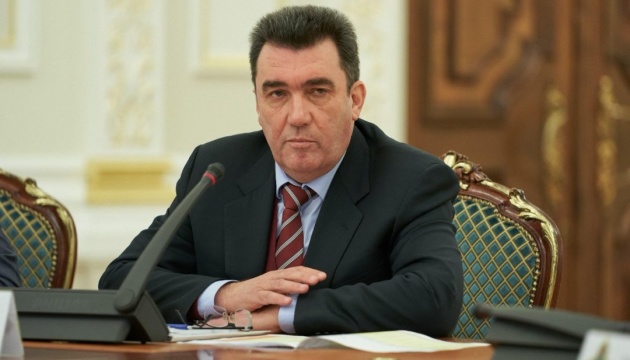 Ukraine studying theory of Russian rocket attack against UIA plane - Danilov
Ukraine is studying four theories behind the crash of a Ukrainian airliner in Iran, one of them being the downing of the plane by a rocket of the Russian-made Tor surface-to-air missile system, Secretary of the Ukrainian National Security and Defense Council Oleksiy Danilov has reported on Facebook.
"Experts are studying various theories behind a sudden fall of the plane, the main ones being shooting down by an anti-aircraft missile, including from the Tor missile system, because reports have already emerged on the Internet that fragments of the Russian-made missile were found near the crash site, collision with a UAV or other flying object, destruction and explosion of an engine for technical reasons, explosion inside the aircraft as a result of a terrorist attack," he wrote.
According to him, a Ukrainian government team to investigate the plane crash arrived in Tehran tonight. The team consists of 45 people - representatives of 12 ministries and agencies. "Today a meeting is underway with the participation of representatives of the competent authorities of Iran, including Iran's Civil Aviation Organization," Danilov said.
He noted that the Ukrainian commission includes experts involved in the international investigation into Russian servicemen's attack against Malaysia Airlines flight MH17 on July 17, 2014 in the airspace of Ukraine, as well as in the examination of fragments of the Russian anti-aircraft missile Buk that shoot down the Malaysian plane.
According to the report, the Ukrainian commission intends to search for fragments of the Russian anti-aircraft rocket Tor according to the data published on the Internet. "We are using all the experience of the investigation into the attack against the Boeing MH17 so as to establish the truth in the case of the crash of the Ukrainian plane in Tehran. At present, we are conducting effective diplomatic talks with the Iranian side, and there is every reason to hope for cooperation on all issues, including the participation of our commission in deciphering the 'black boxes' of our aircraft," Danilov said.
A Ukraine International Airlines plane (flight PS752) heading from Tehran to Kyiv crashed shortly after taking off from the Imam Khomeini International Airport early on Wednesday, January 8.
There were 176 people on board the aircraft - 167 passengers (including two Ukrainians) and nine crew (all Ukrainians). Most victims of the Ukrainian plane crash in Tehran are citizens of Iran (82) and Canada (63). The crash also killed ten Swedes, four citizens of Afghanistan, three Germans, and three Britons.
op