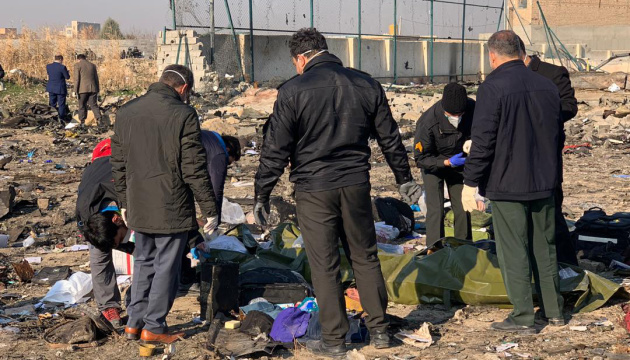 Iran not to give black boxes from UIA plane to Boeing - media
Iran's Civil Aviation Organization will not hand over flight recorders from the Ukraine International Airlines plane that crashed in Tehran to the aircraft owner – Boeing, according to The Jerusalem Post.
"Iran's civil aviation organization has said that it will not hand over to Boeing the black box of the Ukrainian airlines flight that crashed shortly after taking off from Tehran's Imam Khomeini airport on Wednesday morning," the report said.
Both black boxes were found Wednesday, Iranian state television reported.
An Iranian official was quoted as saying both boxes were damaged but that it was believed their data could still be retrieved.
A Ukraine International Airlines (UIA) plane heading from Tehran to Kyiv crashed shortly after taking off from the Imam Khomeini International Airport at about 06:00 Tehran time (04:30 Kyiv time) on Wednesday, January 8.
According to the latest reports, there were 176 people on board the aircraft - 167 passengers (including two Ukrainians) and nine crew (all Ukrainians). Most of the victims of the Ukrainian plane crash in Tehran are citizens of Iran (82) and Canada (63). The death toll also includes ten Swedes, four citizens of Afghanistan, three Germans, and three Britons.
The probable cause of the plane crash is engine failure.
op