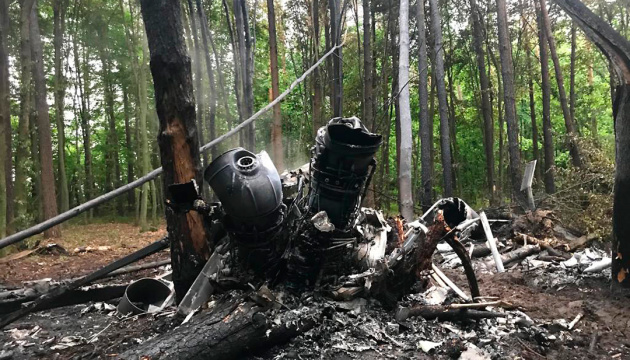 SBI probes Mi-8 helicopter crash in Rivne region
Investigators of the territorial directorate of the State Bureau of Investigation (SBI) in Khmelnytsky are probing the circumstances of the crash of a Mi-8 military helicopter in Rivne region that killed four people, the SBI's press service has reported.
"SBI investigators are currently working on the scene and finding out the circumstances of the air crash. Criminal proceedings are being investigated under Article 416 of the Criminal Code (violation of rules related to flights or flight training)," the statement reads.
According to preliminary reports, scheduled flight exercises were held at military unit A2595 (the 16th Separate Army Aviation Brigade of the Ground Forces stationed in the town of Brody, Lviv region). During a flight near the village of Sestriatyn in Rivne region, at a distance of about three kilometers from the town, the helicopter crashed for unknown reasons.
The crew of four people, including the commander of military unit A2595, died in the accident.
op