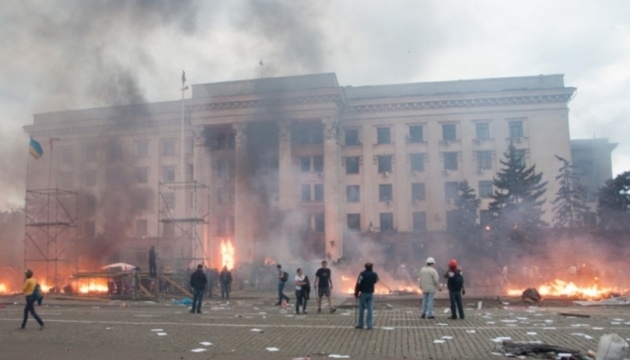 UN mission deems investigation into Odesa tragedy ineffective and biased
The UN Human Rights Monitoring Mission in Ukraine believes that the investigation into events in Odesa on May 2, 2014 was ineffective and biased.
The head of the mission, Fiona Frazer, said this in Odesa on Thursday while presenting a briefing note on the investigation into the causes and circumstances of the tragedy, according to an Ukrinform correspondent.
According to her, most perpetrators of the tragedy have not been brought to account over the past five years.
"Some of the criminal proceedings launched after the tragic events have stalled at the pre-trial investigation stage, while others did at the trial stage," Frazer said.
The mission expressed concern that the investigation into clashes in the city center and a fire at the Trade Unions House "may not meet the criteria of independence and impartiality, given the allegations of police forces' complicity in this case."
On May 2, Odesa commemorates the victims of the tragic events of May 2, 2014, when pro-Russian and pro-Ukrainian activists clashed in the city center.
Forty-eight people were killed in the riots, and 247 more were injured.
The investigation established that the disorder in Odesa had been staged and deliberately planned.
op