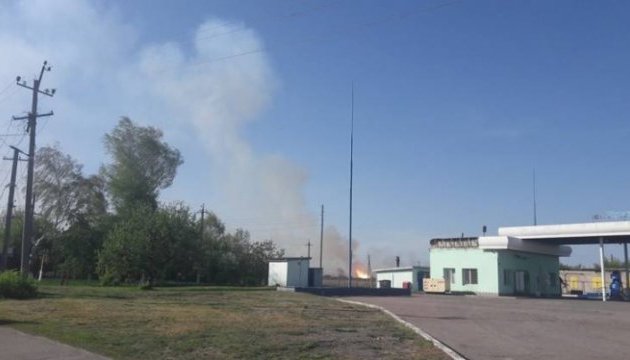 Prosecutors open criminal case over fire in Balakliya
The prosecutor's office has launched criminal proceedings over a fire that broke out on the territory of an ammunition depot in the town of Balakliya, Kharkiv region, on May 3, Deputy Military Prosecutor of the Kharkiv Garrison Vladyslav Zubko has told an Ukrinform correspondent.
"Proceedings have been launched under Part 3, Article 425 (negligent attitude to military service in a special period, except for martial law) of the Criminal Code of Ukraine. The investigation is conducted by the police," Zubko said.
According to him, the Military Prosecutor's Office of the Kharkov Garrison carries out procedural control.
As reported, at 13:35 on May 3, dry grass caught fire on the territory of the 65th ammunition depot in Balakliya, Kharkiv region, which was being cleaned up and cleared of ordnance that did not explode during last year's emergency.
The fire was contained as of the morning of May 4, and the intensity of explosions has decreased. The fire was extinguished by two fire tanks, a plane and a helicopter. Residents of Arsenalna Street were evacuated. The evacuation of the whole town is not planned.
op