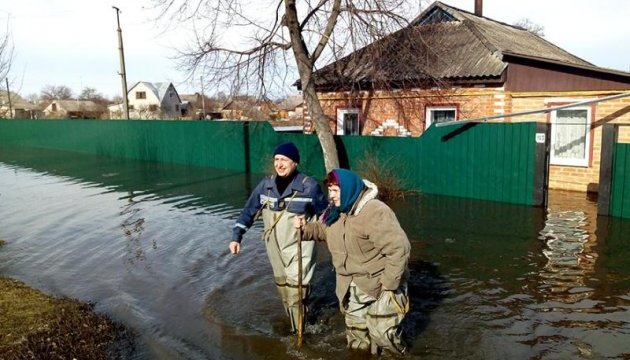 Over 440 houses flooded in Sumy region, Chernihiv
A total of 441 households have been flooded in Sumy region and in the city of Chernihiv due to the sharp melting of snow, the press office of the State Emergency Service of Ukraine (SESU) has reported.
"In particular, in Sumy region, 351 households and 13 residential houses were flooded in the town of Okhtyrka as of 15.00 on April 2. Personnel of the State Emergency Service of Ukraine evacuated 63 persons (three elderly patients were hospitalized). Seventy-eight people, three units of equipment and four boats of the SESU were involved in inspecting the area and evacuating the population," the report says.
A total of 90 households and five residential houses remain flooded in Chernihiv. Seven people were evacuated.
op