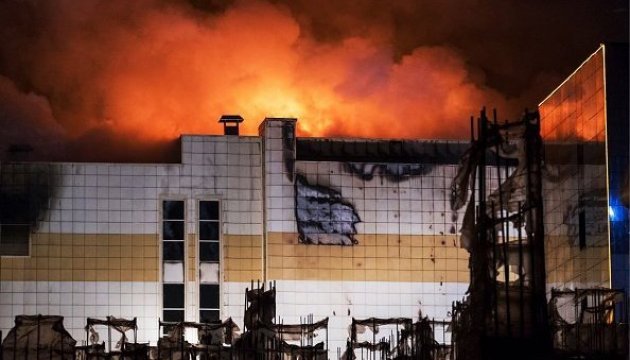 Consul finding out whether Ukrainians injured in Kemerovo shopping mall fire
Ukraine's consul in Novosibirsk is checking reports whether Ukrainian citizens could have been killed or injured in a fire at the Zimnyaya Vizhnya shopping mall in Kemerovo, Deputy Director of the Consular Service Department of the Ukrainian Foreign Ministry Vasyl Kyrylych has told the Ukrayinska Pravda online newspaper.
According to him, the competent Russian bodies have not yet provided any information about those killed and injured in this tragedy.
On March 25, a fire broke out at a Russian shopping and entertainment center in Kemerovo. The alarm did not work, and many visitors were locked inside the building of the shopping center.
Fifty-five people, including at least nine children, are reported to have been killed in the blaze. There are dozens of people, including children, among those missing.
op