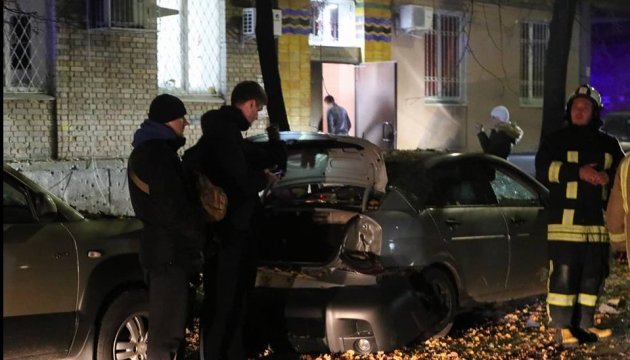 SBU says explosion in Kyiv investigated as terrorist attack
Five people were injured in an explosion in Ukraine's capital, Kyiv, on October 25, and two of them died later, Ukrainian Security Service (SBU) spokesperson Olena Hitlianska has said.
"Investigators from the SBU's main office in Kyiv and Kyiv region are investigating the explosion in the capital, which injured Ukrainian MP Ihor Mosiychuk and four other citizens, two of whom died. Criminal proceedings were opened under Article 258-3 of the Criminal Code of Ukraine," she wrote on her Facebook page.
According to Hitlianska, investigators are currently considering all scenarios behind the explosion. It has already been established that unidentified people blew up a scooter when the MP was passing by.
A joint investigative team of law enforcement officers is establishing the details of the tragedy.
As reported, five people, including MP Ihor Mosiychuk and political analyst Vitaliy Bala, were injured in an explosion outside the office of the Espreso TV channel in Kyiv late on October 25. Mosiychuk's security guard later died on his way to hospital. It was reported on October 26 that a passerby named Mykhailo had also been killed in the incident.
op