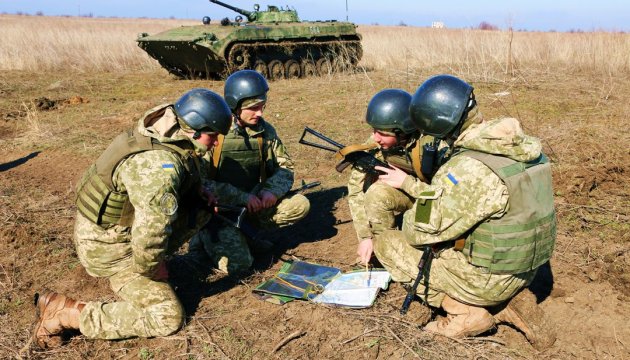 Number of non-combat losses shrinks by 36% - Defense Ministry
The number of suicide cases among Ukrainian military dropped by 12% this year, according to a defense official.
The head of the Main Department of Moral and Psychological Support of the Ukrainian Armed Forces, Major-General Oleh Hruntkovsky, said this at a briefing at the Defense Ministry on October 10, an Ukrinform correspondent reports.
"This year, suicide in the Armed Forces decreased by 12% compared to last year," he said.
According to him, this year, compared with 2016, it was possible to achieve a significant improvement in the moral and psychological state and military discipline, first of all, in the military units that perform tasks in the anti-terrorist operation (ATO) zone.
The positive trend during the year was reflected in the reduction of cases of accidents and violations of discipline in the troops by 9%.
In particular, the number of non-combat losses among personnel shrank by 36%. There is a decrease in the number of crimes, whereas the number of cases of the illegal handling of weapons and ammunition and crimes related to this fell by 5%, he added.
According to Hruntkovsky, thanks to the deliberate efforts of all the military authorities the number of traffic accidents involving servicemen decreased by 30% in 2017.
op