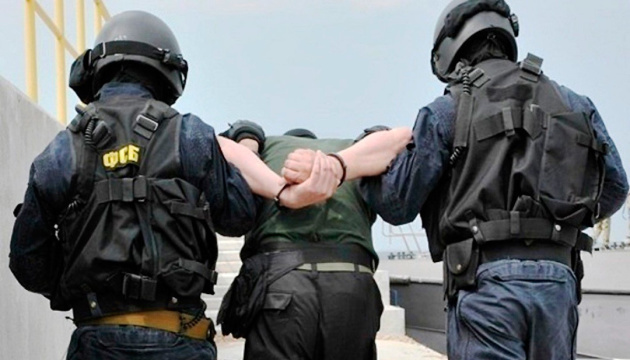 Ukrainian border guards captured by FSB detained for two months - border service
The Russian side has not provided any information on how Ukrainian border guards from the Sumy border detachment fell into the hands of Russian FSB officers, according to Oleh Slobodian, an assistant to the chief of the Ukrainian State Border Service.
"The border representative meeting at the border line on how two Ukrainian border guards from the Sumy detachment got into the hands of Russian FSB officers produced no results," he wrote on Facebook on Monday.
Slobodian said that a Russian border guard who arrived for the meeting noted that he was not authorized to answer any questions and presented the Russian version of the meeting protocol. The document is formally dry and does not contain any answers to questions that are of interest to the Ukrainian side. Ukrainian border guards expressed their denial in writing in connection with violation by the Russian border service of protocol agreements and frankly cynical position.
At the same time, some circumstances of the "detention" of two officers by Russian border guards were found, Slobodian wrote.
"Firstly, according to the latest information the trial of Ukrainian border guards has already been conducted in Russia. The case was considered under two articles - the illegal crossing of the border and... malicious disobedience to law enforcement officers. The court decision was to hold them in custody for two months," he said.
op