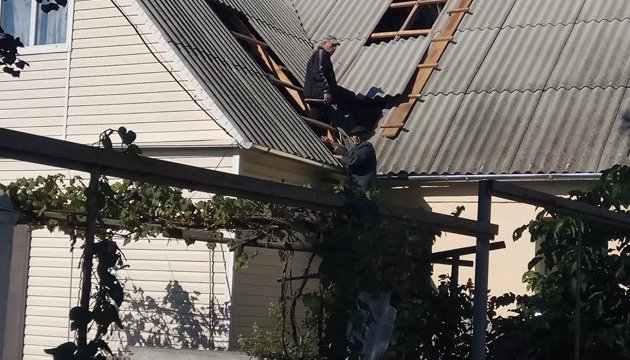 No explosions of ammunition at depots near Kalynivka - emergency service
No fire and explosions of ammunition have been observed at military depots near the town of Kalynivka, Vinnytsia region, as of 08.30 on October 3, the press office of the State Service for Emergency Situations (SSES) has reported.
"As of 08.30 on October 3, no fire and ammunition explosions were observed on the territory of the ammunition depot," reads the report.
It notes that the SSES combined pyrotechnic unit (108 persons and 41 units of equipment) are cleaning the area of explosive objects in a ten-kilometer zone around the ammo depots. At present, 18,300 hectares of territory have currently been checked, and applications from the public for detecting suspicious items are being fulfilled.
A total of 341 applications have been received and fulfilled since the beginning of work, and 720 explosive objects were detected and seized.
As reported, late on September 26, a fire broke out at ammo depots near Kalynivka, Vinnytsia region, which subsequently caused explosions of ammunition. Over 30,000 local residents were evacuated from the dangerous zone due to the emergency situation. According to preliminary reports, two people were injured in the accident. Explosions stopped early on September 28.
The Military Prosecutor's Office of the Central Region of Ukraine opened a criminal investigation into committing an act of sabotage on the territory of the military unit. At the same time, investigators probe four major scenarios behind the fire near Kalynivka. Prime Minister Volodymyr Groysman said that the demining of the territory would last until the end of November.
Air restrictions within a radius of five kilometers from Kalynivka currently remain in force.
op