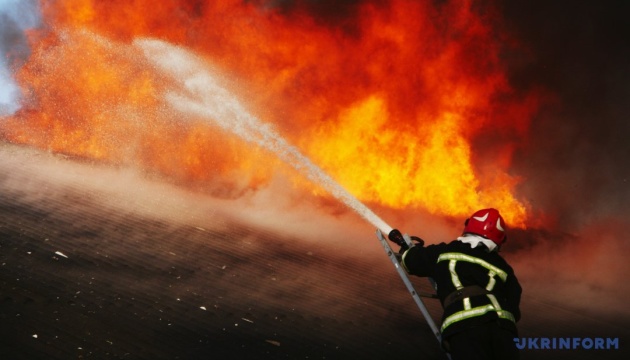 Emergencies official: firefighters putting off fire at waste landfill in Kyiv region
Fire started in a closed landfill of solid waste in Tryipillya village, the Kyiv region on Wednesday, the press service of the State Emergencies Service has reported.
"Fire was localized at 19.25 thanks to prompt actions of the fire-rescue units of the emergencies service and by using engineering machinery of the enterprises. Steps for extinguishing fire were carried out continuously throughout the night," the report has said.
A total of 49 rescuers and 14 units of machinery were used during extinguishing of fire.
tl