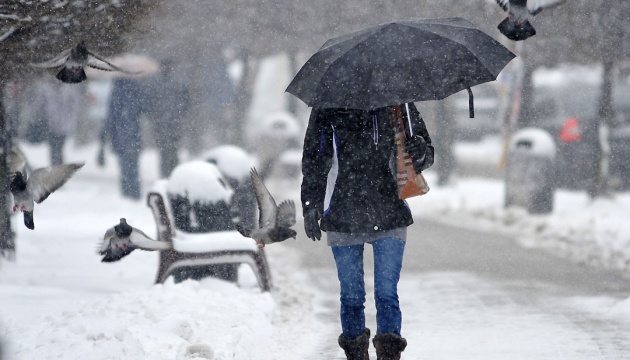 Transcarpathia suffers from inclement weather: flooding and snow
Residents of the region are living through severe weather conditions such as abrupt low temperatures, rain, strong winds.
Today, April 25, in the town of Tyachiv was hit by heavy rain and hail, its streets were flooded.
The local media reported.
Even long-term residents say that they can't recall such and flood and hail.
Meanwhile, the ski resorts in Transcarpathia have been covered in snow again. It can be seen via the online webcam at resorts in Podobovets, Pylypec and Drahobrat. But according to weather forecasts, temperatures will rise in these mountainous areas in two days.
tl