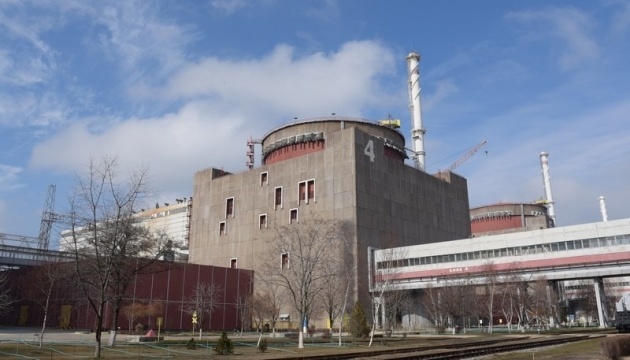 IAEA confirms transition of ZNPP's unit 4 to hot shutdown
The International Atomic Energy Agency (IAEA) confirmed that unit 4 of the Zaporizhzhia Nuclear Power Plant, temporarily seized by the Russians, was put in hot shutdown.
This is said in the statement by IAEA Director General Rafael Mariano Grossi published today.
As noted, Zaporizhzhia Nuclear Power Plant (ZNPP) again uses reactor unit 4 to generate steam for various safety functions at the facility after the repair of a water leak detected in mid-August.
"After completing the transition of unit 4 to hot from cold shutdown last Saturday, the ZNPP placed reactor unit 6 – which had temporarily been producing such steam during the repair work – in cold shutdown, which was reached yesterday morning," reads the statement.
A new team of IAEA experts arrived at the ZNPP on Tuesday to replace their colleagues who have been there for the past several weeks, the twelfth such mission since the Agency established a permanent presence at the site.
The new IAEA team continues to request access to all six turbine halls on the same day, one after the other, to be able to confirm the absence of any materials and equipment that may contravene the five concrete principles for the protection of the ZNPP. This request has not yet been approved and the team can only confirm the status of one turbine hall at a time. The IAEA experts are also continuing to request access to the rooftops of reactor buildings 1, 2, 5 and 6, which they had expected to be granted this week.