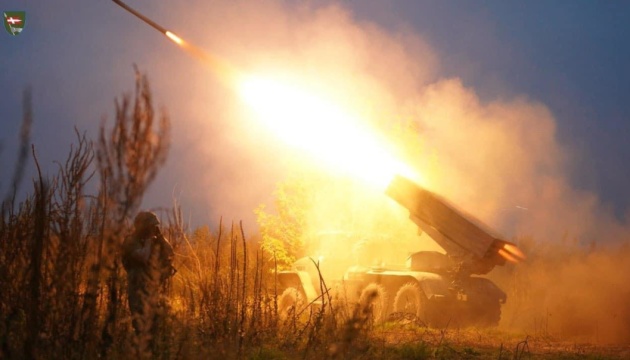 Ukrainian defense companies strike over 20 deals with foreign partners
During the first Defense Industries Forum, Ukraine's defense industry actors demonstrated to foreign partners a decent level of production, which resulted in the conclusion of more than 20 joint agreements at various levels.
Oleksandr Kamyshyn, Minister of Strategic Industries of Ukraine, spoke of this with journalists on the sidelines of the inaugural Defense Industries Forum, an Ukrinform correspondent reports.
"More than 20 agreements of various levels were signed off today. The main thing is that this Forum gave Ukrainian companies the opportunity to get to know foreign companies and form joint projects. And for foreign companies – to understand that we have worthy factories that are capable of producing NATO-level weapons jointly with them," the minister said.
He emphasized that he is very grateful to all governments and businesses that have been helping Ukraine since the outset of the full-scale war.
"But I am no less grateful for the fact that they are ready to help us develop local production. Be it independently or in partnership with Ukrainian private or state-owned companies – this is not so important. The main thing is to develop production in Ukraine," Kamyshyn added.
According to him, in the second year of war, Ukraine feels an urgent need for all types of weapons and military equipment – from artillery rounds to drones.
"We are significantly increasing our production capacity with each month and this year we see massive growth. But we still need plenty of time to reach such a level to become self-sufficient and able to provide for our Defense Forces," the minister said.
As reported, the first Defense Industries Forum was held in Kyiv. According to President Volodymyr Zelensky, 252 defense companies from over 30 countries took part in the event.