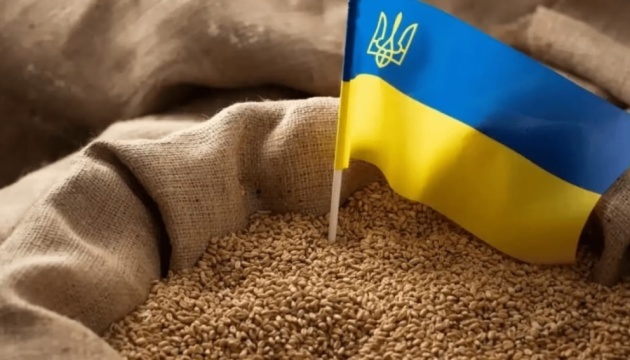 Poland has no intention so far of lifting embargo on Ukrainian goods - government
Poland has no intention of lifting the ban on exported Ukrainian agricultural products, even if Ukraine withdraws its complaint from the World Trade Organization (WTO).
This was stated on ZET Radio by Polish government spokesman Piotr Muller, who responding to a statement by Deputy Economy Minister Taras Kachka of Ukraine that Ukraine will pull its complaint from the WTO if Poland, Slovakia, and Hungary guarantee non-application of unilateral steps to limit the import of Ukrainian agricultural products to these countries' markets, reports Ukrinform.
"The embargo will be remain in place until we come to the conclusion that it (Ukrainian grain - ed.) will have no negative impact on our agricultural market, which is unlikely to happen in the near future," Muller said.
He noted that Poland is ready to negotiate with Ukraine, but "at the moment, the situation is such that the embargo remains."
At the same time, he emphasized that Ukraine withdrawing its claim from the WTO "would be a good gesture showing that Ukraine seeks partnership negotiations, not procedural talks."
When asked whether Poland will not accept the offer of the Ukrainian side, Muller said that it is "unacceptable" for Warsaw.
"Actually, Ukraine wants these goods to be imported on the basis of licenses, but without defining clear limits. This could destabilize our market again," stated the spokesperson of the government of the Republic of Poland.
As reported earlier, Polish Minister of Agriculture Robert Telus called on his Ukrainian colleague Mykola Solskyi to withdraw the complaint from the World Trade Organization regarding the export of Ukrainian grain, which he said would create a favorable climate for further negotiations on resolving the crisis. Telus noted that Warsaw will consider Kyiv's proposal to license Ukrainian agricultural products that will enter the Polish market, where Warsaw will have the final say. He noted that this proposal is "good", adding that it is necessary to develop appropriate regulations in Poland.
As reported, the so-called grain crisis is simmering in relations between Ukraine and Poland. Since September 16, Poland unilaterally, contrary to the position of the European Commission, indefinitely blocked the import of Ukrainian grain (wheat, corn, sunflower, and rapeseed) to the domestic market, while maintaining the transit of these crops through the country's territory.
In response, Ukraine filed a complaint with the WTO against Poland, as well as Hungary, which had acted in a similar manner.
Photo: depositphotos