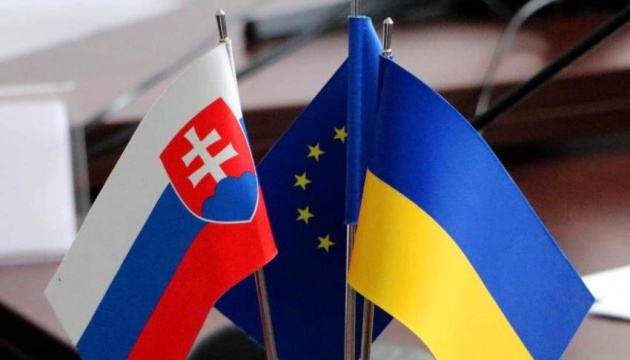 Slovakia, Ukraine agree on grain trade system instead of ban
The ministers of agriculture of Slovakia and Ukraine have agreed to create a grain trade licensing system that will allow them to lift the ban on imports of four Ukrainian goods to Slovakia.
According to Ukrinform, this is stated in a statement by the Ministry of Agriculture of Slovakia provided to Reuters.
Ukraine has agreed to suspend the complaint it filed against Slovakia with the World Trade Organization (WTO).
The ministers agreed to establish a grain trade system based on the issuance and control of licenses. Until this system is in place and fully tested, the ban on imports of four goods from Ukraine remains in place, the Slovak ministry said in an email.
The ministry did not provide details on how the licensing system will work.
The day before, Minister of Agrarian Policy and Food of Ukraine Mykola Solskyi discussed the export of Ukrainian agricultural products with Minister of Agriculture and Rural Development of the Slovak Republic Jozef Bíreš.
As reported, on September 15, 2023, the European Commission (EC) decided not to extend the ban on the import of agri-products from Ukraine. The EC also noted that Ukraine should take measures to prevent any market distortions in neighboring member states.
Slovakia, Poland, and Hungary unilaterally imposed a national ban on imports of agri-goods from Ukraine. After that, Ukraine filed a complaint with the WTO.
On September 19, the Ministry of Agrarian Policy reported that the Cabinet of Ministers approved a new procedure for exporting corn, rapeseed, sunflower, and wheat. According to it a license from the Ministry of Economy is required in coordination with the Ministry of Agrarian Policy to supply these crops to five EU member states bordering Ukraine.
Photo: ANSA/EPA