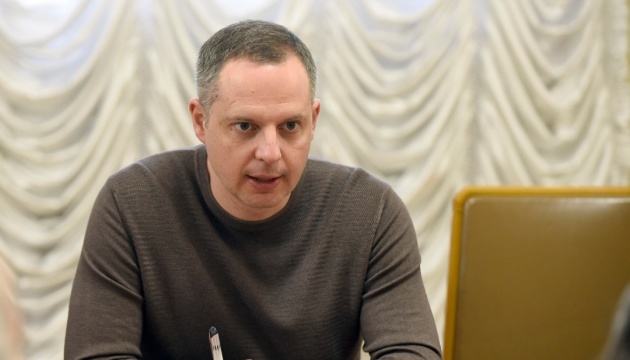 President's Office deputy head discusses improvement of business conditions with entrepreneurs
Deputy Head of the Office of the President Rostyslav Shurma held a meeting with entrepreneurs regarding the facilitation of business conditions in Ukraine and the reform of inspection bodies.
According to the president's press service, more than 60 businessmen took part in the event, including owners of industrial, logistics, and financial companies.
Shurma shared current developments in consolidating the investigation of economic crimes within a single law enforcement agency. "This concept will be presented shortly, after which the relevant bills will be submitted to the Verkhovna Rada," the report says.
Additionally, he mentioned that an analysis is being conducted to assess the feasibility of consolidating approximately ten inspections with environmental functions into a single inspection body called EcoRanger.
In addition, agreements on four specific issues were reached during the meeting.
"We will study the practices of developed countries where powerful national retail networks have been established. Specifically, we will analyze the experience of Lidl, Aldi in Germany, Carrefour in France, Tesco in the United Kingdom, Walmart in the United States. Based on this analysis, it will become evident whether it makes sense to change the rules of retail payments for goods provided for sale," Shurma said.
As reported by Ukrinform, on September 4, Prime Minister Denys Shmyhal discussed measures to deregulate and improve the business climate, improve the banking system, and some other issues at a large interdepartmental meeting with the participation of government officials, representatives of the President's Office, the National Bank, and central executive bodies.