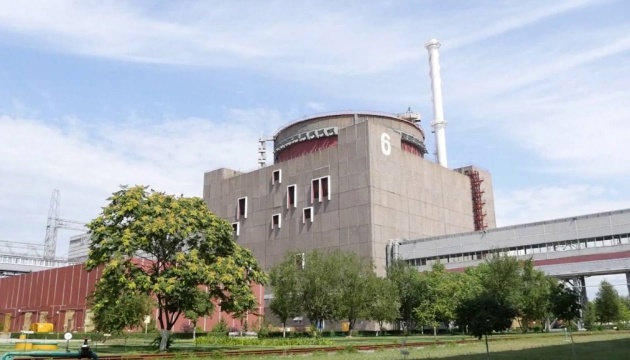 IAEA to closely monitor transition of ZNPP's unit 6 to hot shutdown
Director General of the International Atomic Energy Agency, Rafael Grossi, says the agency's team will be closely monitoring the process of putting unit 6 of the Zaporizhzhia nuclear power plant, held by the Russian forces, into "hot shutdown."
That's according to the IAEA report, seen by Ukrinform.
"The IAEA team on the site will closely monitor the operations for the transition between the shutdown states of Units 4 and 6," the report reads.
The ZNPP will place unit 4 into cold shutdown to determine the precise cause of the water leak that has been detected and to conduct maintenance to repair the affected steam generator.
Unit 6 has been in cold shutdown since 21 April, to enable inspection and maintenance of the safety systems.
On August 10, the 750kV Dniprovska power line disconnected twice, meaning that the ZNPP has had to rely on its only remaining off-site power line, the 330 kV backup line, to supply the electricity that is required to perform safety functions.
The water level in the cooling pond remains stable, decreasing by nearly 1 cm per day, the report says.
On 8 August, the team visited the unit 2 main control room, emergency control room and other safety-related rooms. They did not observe any mines or unusual objects in these areas. However, in the turbine hall of unit 2, the team noted the presence of a number of military trucks parked in an area reserved for vehicle maintenance.
Following the IAEA experts' visit to the unit 3 and unit 4 rooftops last week, when no mines were discovered, the team continues to request access to conduct walkdowns on the rooftops of the other four units.