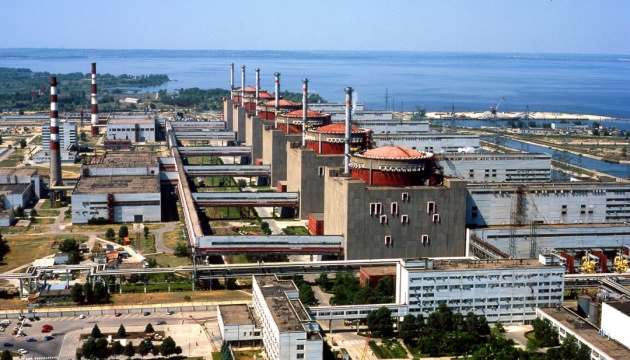 Power engineers connect ZNPP to main power line - Energy Ministry
On the evening of August 10, power engineers connected Zaporizhzhia nuclear power plant (ZNPP) to the main power line.
According to Ukrinform, Ukraine's Ministry of Energy reported this.
"Last night, the temporarily occupied ZNPP managed to connect 750 kW to the main overhead power line. The reason for the disconnection was a wire break as a result of enemy shelling. The damage was located several kilometers from the plant," the statement said.
In Donetsk region, Russian shelling reportedly damaged a linear production department of main gas pipelines, a gas distribution station that has not been operating since last year, and an administrative building. In Kherson region, 48 settlements remain without electricity due to intensified shelling. However, over the past day, power engineers managed to restore power to 8 settlements that were without electricity due to the fighting.
In addition, 355 settlements in Donetsk, Kharkiv, Zaporizhzhia, Luhansk, Sumy and Chernihiv regions are without power due to shelling. In Kherson, 11,300 consumers are without electricity due to flooding.
As a result of the bad weather, 127 settlements in Sumy, Dnipro, Poltava and Kirovograd regions lost power. Sumy and Poltava regions suffered the most, with 66 and 37 settlements without power, respectively. Restoration works are ongoing.
Commercial electricity imports amounted to 2,961 MWh over the past day. There were no exports.
As reported, on the night of August 10, ZNPP temporarily seized by Russian troops lost power from the main 750 kV external power line. The plant had to be switched to the only available backup line of 330 kV, the disconnection of which threatens to lose external power (blackout).
ZNPP has been under occupation since March 4, 2022. During this time, the Russians have repeatedly violated nuclear safety principles by deploying military equipment on the territory of ZNPP, mining the territory and terrorizing the plant's personnel.