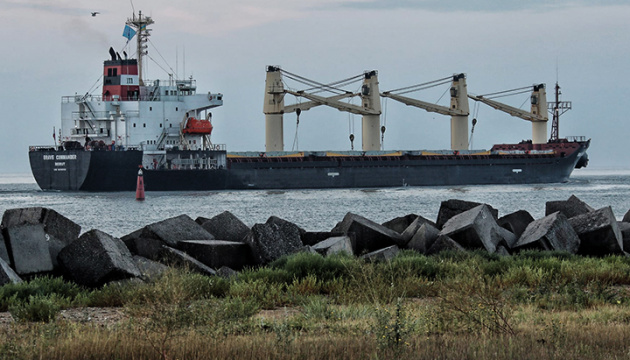 How Kremlin's "grain war" threatens world
By destroying Ukraine's port infrastructure, the aggressor is undermining global food security, pushing tens of millions of people to the brink of starvation
According to the World Food Program, Russia's withdrawal from the grain deal and its attempts to stop grain exports via the Danube by attacking port infrastructure will have a significant impact on food security. Almost 70 countries are already suffering from food shortages. The problems are particularly acute on the African continent, where food from Ukraine is in great demand, in particular because of its reasonable prices and good quality. Last year, Russian aggression interrupted the established supply chains. Hopes for their resumption arose with the entry into force of the grain deal, which Russia refused to extend after July 17 this year.
And while for us it means significant losses of foreign exchange earnings and problems with resources for the upcoming sowing season, for tens of millions of people around the world it means the threat of hunger. In addition, this will lead to a new round of food inflation, as the Kremlin's demarche has already had a negative impact on the price of grain on world markets.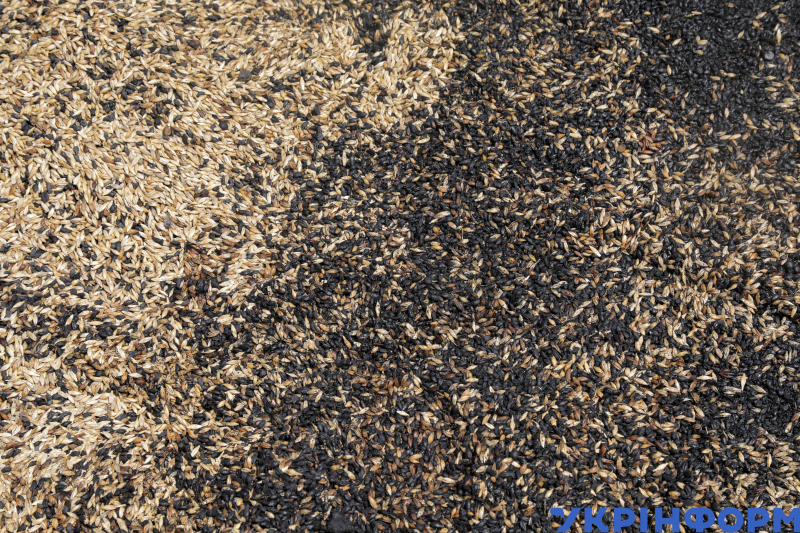 PUTIN'S "HUNGER GAMES": TO "SPITE" UKRAINE, THE DICTATOR PROVOKES A GLOBAL FOOD CRISIS
Experts have calculated that every additional percentage point increase in food prices, which can be almost imperceptible to residents of rich and relatively wealthy countries, pushes millions of people living in poor countries - primarily those dependent on agricultural imports - to the brink of poverty. Russia's attempts to "cut off" one of its most powerful players, Ukraine, from global markets not only accelerates food inflation around the world, but also pushes the people of many countries, including those considered friends by the Kremlin, to the brink of poverty.
Immediately after Russia's invasion of Ukraine, real threats to the food security of Egypt, Lebanon, Yemen, and a number of other countries in the Arab world arose. After all, food exports from our country stopped for several months. However, gradually Kyiv, with the assistance of its international partners, began to resume the supply of grain, oil, and other agricultural products by land - by rail and road - and also began to develop river ports on the Danube, which allowed grain to be exported by sea through Romania. Although, of course, the volumes of supplies secured in this way cannot be compared to the pre-war sea supplies (before the war, our ports alone handled up to 7 million tonnes of grain per month). What can we say about the impact of new expensive logistics routes on the cost of supplies? It has increased many times over. Consequently, in order to compete with the price of raw materials on world markets, our farmers were forced to reduce their selling prices to the level of profitability of cultivation. And sometimes even lower, just to have some working capital and free up elevators and warehouses for the next harvest.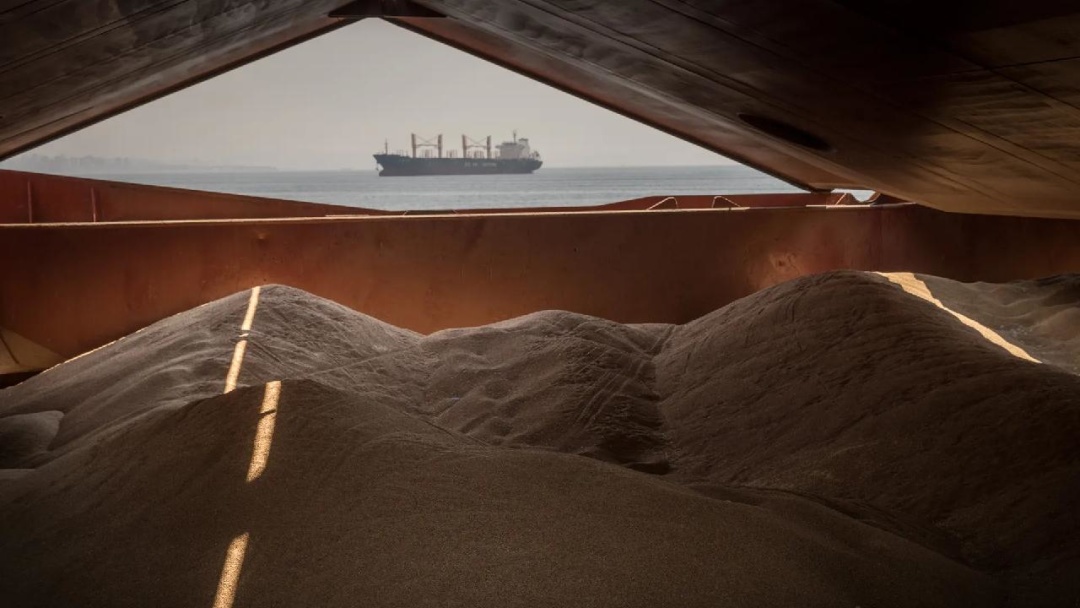 The Black Sea Grain Initiative has helped to increase both agricultural exports and farmers' incomes. Even though Russia permanently hampered supplies during the agreement's term, particularly to food insecure regions of Africa and Asia, exports were scaled up. As a result, during the last marketing season, Ukraine sold almost 33 million tonnes of agricultural products abroad, including approximately 17 million tonnes of corn and almost 9 million tonnes of wheat. As they say, this is already something. However, these volumes are certainly not comparable to the pre-war levels, when 25 to 30 million tonnes of corn and 16 to 21 million tonnes of wheat were exported annually. In addition, barley, rye, soybeans, oilseeds, finished oil, and much, much more...
However, everyone agrees: "The Grain Initiative" has inspired hope and saved millions of people in Africa and Asia from starvation. Changes for the better were already evident last fall. It was not only about additional food supplies on world markets, but also about lower prices for agricultural raw materials. According to UN Secretary-General Antonio Guterres, the grain deal helped reduce food prices by more than 23%.
Such supplies continued in 2023. In particular, as part of the Grain from Ukraine humanitarian program launched last November, which is aimed at poor countries in Africa and Asia and involves more than 30 countries.
Thus, the issue of Ukrainian grain exports has become for the aggressor country not only a matter of economic pressure on Kyiv, but also political and humanitarian pressure on the world. Hence the numerous ultimatums demanding to ease the sanctions imposed on Moscow, in particular in terms of fertilizer supplies, and to unblock the access of Russian state-owned banks to the SWIFT international interbank payment system. When it became clear that the blackmail had not worked, the Kremlin withdrew from the grain deal and began to systematically destroy Ukraine's port infrastructure and grain waiting to be transshipped in ports.
Although Ukraine has significantly increased its ability to export grain by land and through the Danube river ports over the past year, it was the work of the maritime "grain corridor" agreed upon by the UN and Turkey that allowed our country to maintain its position in the ranking of global exporters of wheat, corn, oilseeds, and a number of other crops in the previous marketing year, even though the physical volume of grain supplies abroad was reduced. For example, about 16 million tonnes of the total 213 million tonnes of wheat exported globally are from Ukraine. It ranks sixth in the world. Despite the war, our country continues to be one of the world's breadbaskets.
Of course, this does not suit the aggressor. Therefore, it did not limit itself to the termination of the "grain deal" and attacks on the ports of Odesa, and began to strike at river ports on the Danube. The problem is exacerbated by the fact that some insurers have already warned of the possible termination of war risk coverage agreements for vessels serviced not only in Ukrainian sea ports but also in Danube ports.
Therefore, there is no answer to the question of what will happen to the global food market in the new marketing year. Despite the fact that the volume of grain grown in the world is growing, the demand for food is also growing. And grain from other exporters is usually contracted in advance. The free volumes are actively bought by wealthier countries that can afford to pay a higher price (but for them, this means the aforementioned acceleration of food inflation). Among the countries of the African continent and the Middle East that Russia wants to deprive of Ukrainian grain, only Egypt and partially Morocco and Tunisia can compete with them. What about the rest?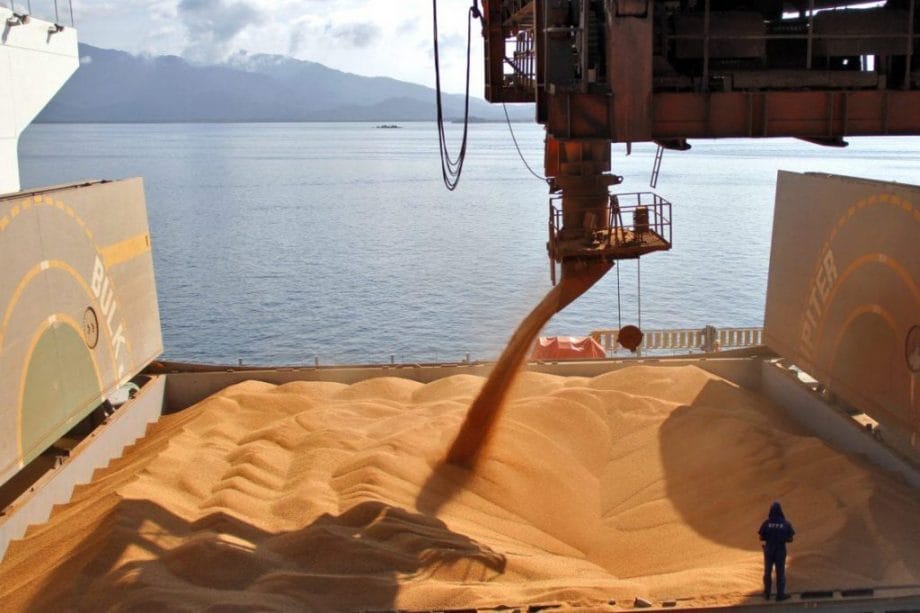 AFRICA: STILL HUNGRY
According to analysts at the World Food Program, East Africa, which is already suffering from famine, will suffer the most from the Kremlin's actions. "For example, in the Somali capital of Mogadishu, wheat prices doubled after Russia's invasion of Ukraine, and fell by a quarter after the agreement was signed. This country, along with Ethiopia and Kenya, is also suffering from drought, the worst in the Horn of Africa in recent decades," Deutsche Welle concludes.
And as you know, it is in Africa that Russia has many commercial and political interests and is trying to increase its influence on the leadership of a number of countries on the continent.
Therefore, the American Institute for the Study of War explains that Putin's attempts to offset the damage caused to the interests of African countries by Russia's unilateral actions are the reason for the appearance of the Russian dictator's article this week on the topic of Russia's withdrawal from the grain deal. Predictably, he accused the collective West of allegedly using the grain initiative in its financial interests. However, the dictator did not explain why the aggressor state was destroying grain destined for Asian and African consumers in Ukrainian ports.
Although the motives, as they say, lie on the surface. In addition to reducing Ukraine's budget revenues, destroying its infrastructure and grain, Moscow has an additional mercantile interest in this: to increase its own exports and demonstrate to the world that it cannot do without Russian grain, especially wheat. In addition, the Kremlin is trying to at least partially compensate for the losses from a significant reduction in hydrocarbon revenues.
It is also looking for opportunities to demonstrate to poor countries how much it cares about their food security by shipping grain from the "master's shoulder": as humanitarian aid from "good" Moscow. The goal is to win back the favor of African governments, for whom the aggressor's blocking of Ukrainian grain exports has become a "knife in the back." Therefore, analysts predict that the Kremlin will announce all sorts of "humanitarian actions" with free food supplies for this purpose. It will also continue to exert pressure on the international community to shake up the doubters. For example, the UN has repeatedly wondered why the civilized world is unwilling to make concessions to the Kremlin in the "banking" and "fertilizer" issues...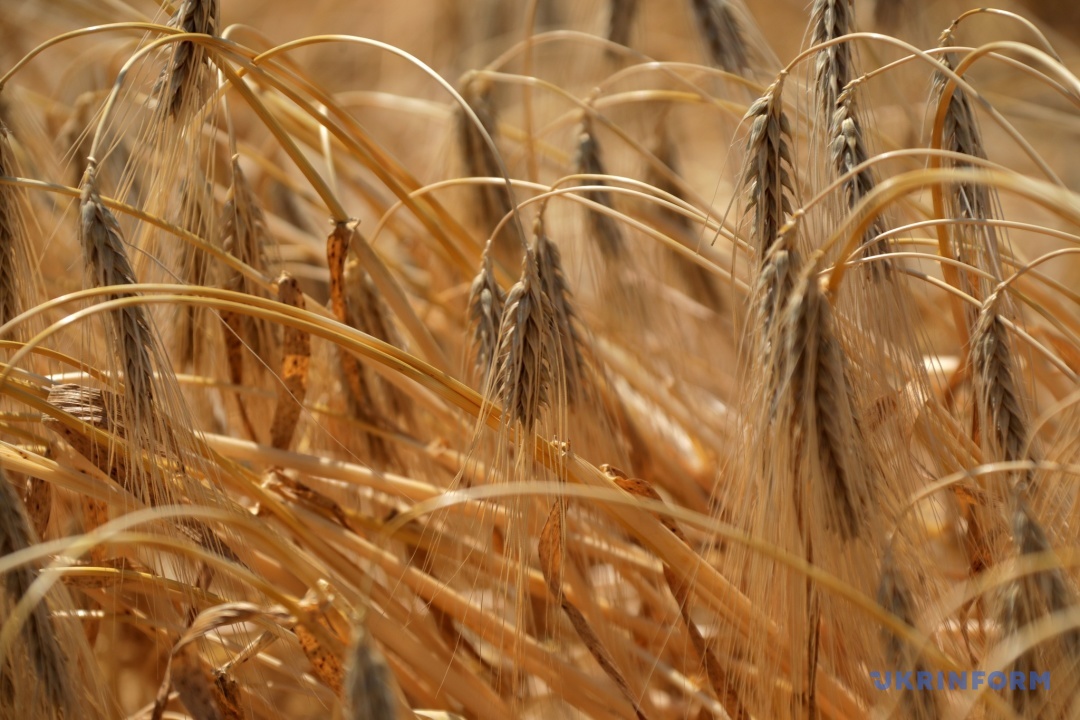 A NEW MARKETING YEAR: BUYERS AND EXPORT OPPORTUNITIES FOR UKRAINE
What does Ukrainian grain mean to the world? Let's analyze the main grain crops.
In the late 2010s and early 2020s, Ukraine supplied 50-55 million tonnes of grain to the world markets during the marketing season (from July 1 to August 30). For example, export revenues in this segment exceeded $12 billion in 2021. Today, unfortunately, the country has neither such volumes of grain nor the ability to export them. This year, it was planned to increase exports, gradually bringing them to at least 4.5 million tonnes per month. However, Russia's withdrawal from the agreements and the enemy's subsequent attacks on our port infrastructure have put even the fulfillment of this task in doubt.
Let's not forget about the aforementioned "spokes in the wheels" of Ukrainian grain carriers from a number of European neighbors. Of particular concern are Warsaw's intentions to close the border to grain from Ukraine after September 15, when the European Commission's restrictions on our agricultural exports expire. Poland, Hungary, Bulgaria, Romania, and Slovakia have already asked the EU to extend the ban. They are motivated by the interests of their own farmers, who are allegedly suffering losses due to the influx of grain from Ukraine. The President even convened a special meeting dedicated to this issue. Consultations with foreign partners are ongoing. However, according to sources, the negotiations are extremely difficult. Therefore, according to Volodymyr Zelensky, Ukraine believes in the agreement with the European Commission, but is preparing for any development with grain exports...
In addition, future exports of Ukrainian agricultural products will be affected not only by logistical capabilities but also by the expected decline in domestic production. According to industry experts, due to the reduction of grain areas, farmers will harvest only 16-17 million tonnes of wheat this year (in 2021, for comparison, it was more than 32 million tonnes). The country can export about 10 million tonnes of it. Or rather, it would definitely export if the grain deal continued. The Kremlin's actions lead some experts to predict that wheat exports this marketing season will not exceed 8-8.5 million tonnes.
At the same time, the balance of distribution of Ukrainian grain among consumers is now actively changing in favor of African and Asian countries, which is important for ensuring food security in these regions. While last season domestic farmers managed to sell more than 6 million tonnes (two-thirds of total exports) of wheat to Europe, Europe obviously does not need this much grain. First, the region (with the exception of Spain) has grown a fairly good harvest of its own. Second, they have large carryover stocks. Hence, the insistence of some of our neighbors to extend the ban on imports of Ukrainian agricultural products after September 15.
This means that more grain can be supplied to countries that do not grow it in sufficient quantities, such as Africa and Asia. There are constant food problems there. Moreover, the population of many countries there is growing rapidly. Therefore, the need for food is growing from year to year. But. North African and Asian countries have already reduced their purchases of Ukrainian grain, primarily out of fear of additional logistical problems. Russia's actions, unfortunately, have really added to these problems. For example, Egypt is increasingly buying wheat from Russia and France. Morocco is increasing its supplies of French wheat. Pakistan has almost completely switched to imports from Russia. Indonesia is increasing its purchases from Australia.
The preservation of sea exports left our farmers and traders a chance to regain lost shares, particularly in the Egyptian, Moroccan, and Indonesian markets. Firstly, consumers in these countries are already accustomed to Ukrainian products and are not too willing to switch to an alternative, and secondly, Australia is forecasting a poor harvest, which could potentially affect food security in Indonesia, which will require purchases of wheat elsewhere. In general, although analysts do not expect a significant deficit in the global wheat market this year, some regional and seasonal turbulence is likely. Consumer access to Ukrainian grain would help avoid possible price spikes.
Instead, the route through the Danube ports does not yet provide sufficient transportation for the needs of these countries. And transportation by rail and road to European ports on the Baltic Sea increases the cost of production. More precisely, it reduces the profits of domestic producers.
Of course, Turkey is still interested in wheat supplies from Ukraine. In addition to the benefits associated with shipping through its territorial waters and maintaining the country's reputation as an influential player that cares about food security in the world, it is worth considering that many Turkish companies are focused on processing Ukrainian wheat. In recent years, Turkey has become one of the world's largest flour exporters.
Egypt is expected to become the largest importer of wheat in the world this season, purchasing up to 12 million tonnes of wheat. Usually, a quarter of its import needs are met by supplies from Ukraine. Next on the global list are Indonesia and China. All of these countries are also among the largest importers of Ukrainian grain. However, China prefers our corn to wheat. By the way, before the war, China had been increasing its grain imports from Ukraine every year, increasing them fivefold from 2018 to 2021. Trade with China brought our farmers and traders more than 20% of their cash earnings from grain exports. During the war, the volume of supplies to China decreased, but our country still played an important role in ensuring China's food security until recently. It is significant that some of the grain that was destroyed by a Russian missile strike on the port of Chornomorsk was intended for China, which did not directly condemn the aggressor's actions.
Barley export losses are likely to be even more significant. While last season the country exported about 6 million tonnes of this crop, the forecasts for the current season do not exceed 1.5-2 million tonnes. Some analysts even talk about an export ceiling of one million tons. One of the reasons (in addition to the problems common to the supply of all agricultural products) is that Russia's actions have led to the reorientation of our largest consumers, China and Saudi Arabia, to other suppliers. However, this also means additional opportunities to sell relatively cheap barley to consumers on the African continent or to other Asian countries.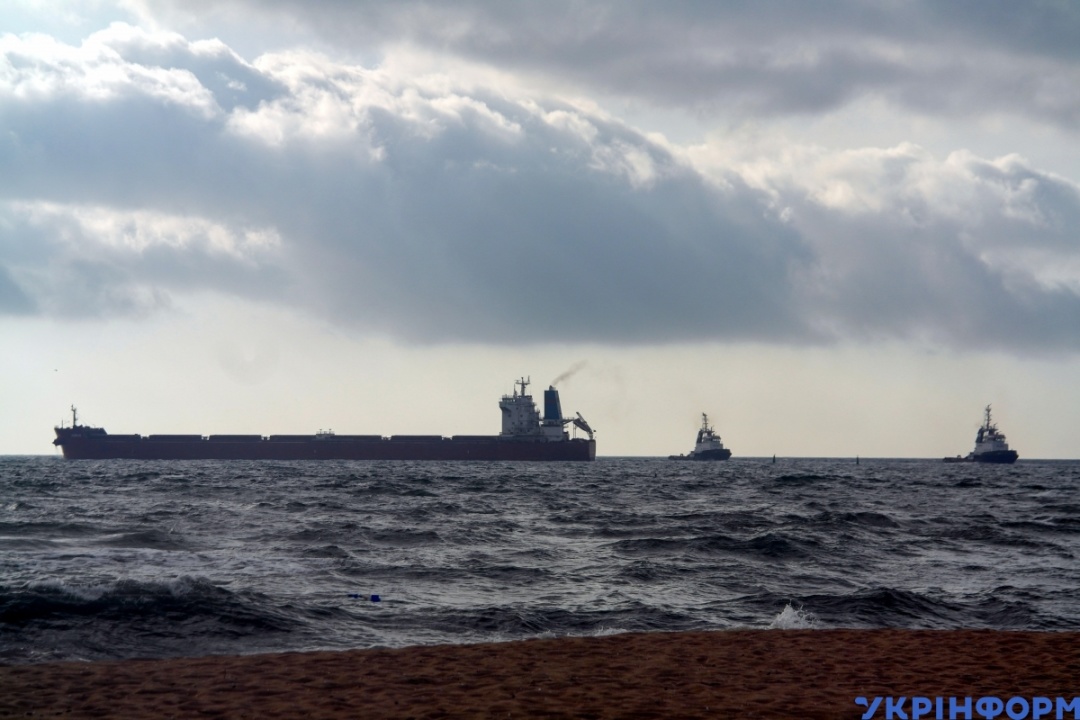 Corn production in Ukraine is expected to reach 22-23 million tonnes this year. This is almost half as much as usual (for example, in the record-breaking year of 2021, 40 million tonnes were harvested). But given that domestic consumption of this crop is low, the country will be able to export up to 19 million tonnes of grain. However, the problems with transportation are compounded by a rather high level of competition in the market. The US, Brazil, and Argentina are likely to harvest record or near-record harvests. And they don't have neighbors that prevent them from exporting grain. And corn exports are the most dependent on shipments by sea. Before the war, almost all of Ukraine's corn for export was shipped this way. Last year, the share of maritime shipments in total exports of this crop was 70%.
In general, taking into account oilseeds and their products, experts estimate Ukraine's export potential in the new marketing season at 44.5 million tonnes. This is enough to feed several hundred million people around the world. If, of course, the aggressor does not interfere. But we can't count on that yet.
Vladyslav Obukh, Kyiv