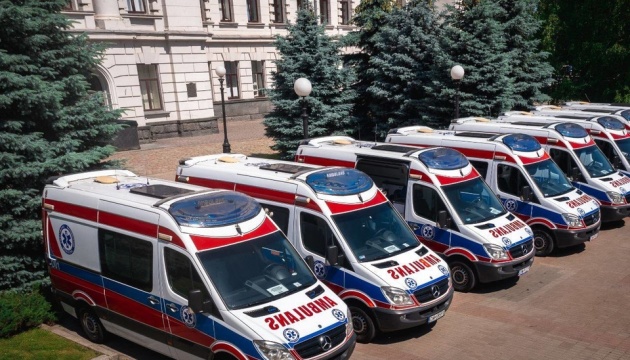 Ukraine receives more than UAH 13.5B in medical humanitarian aid from partners
Ukraine has received 12.8 thousand tonnes of humanitarian medical aid from partners, totaling more than UAH 13.5 billion, since martial law was introduced.
The relevant statement was made by the Ukrainian Health Ministry, an Ukrinform correspondent reports.
In particular, Ukraine received assistance from 35 countries, international and partner organizations, Ukrainian and foreign businesses, and directly from foreign health facilities.
The aid included 526,571,390 pharmaceutical products, 202,903,066 medical consumables and personal protective equipment units, 1,365,151 treatment tools, 13,924 kits, 460,344 equipment units, 147,685 tactical first aid kits, 618 medical furniture items, 633 medical transport vehicles, 1,632 bulletproof vests and helmets for health workers.
Thanks to the timely response and delivery of necessary humanitarian aid by partners, the Ukrainian Health Ministry ensured the uninterrupted operation of health facilities that ended up in the flooding zone following Russia's blowing up of Kakhovka Hydroelectric Power Plant (HPP).
The ministry expressed gratitude to partner countries, international and charitable organizations, Ukrainian and foreign businesses for assistance.
Among the partner countries, the medical humanitarian aid was provided by Austria, Belgium, Bulgaria, Great Britain, Greece, Denmark, Estonia, Israel, India, Ireland, Spain, Italy, Kazakhstan, Cyprus, Latvia, Lithuania, Luxembourg, Malta, Norway, the Netherlands, Germany, Poland, Portugal, Romania, the United States, Slovakia, Slovenia, Türkiye, Hungary, France, Finland, Croatia, the Czech Republic, Sweden and Japan.