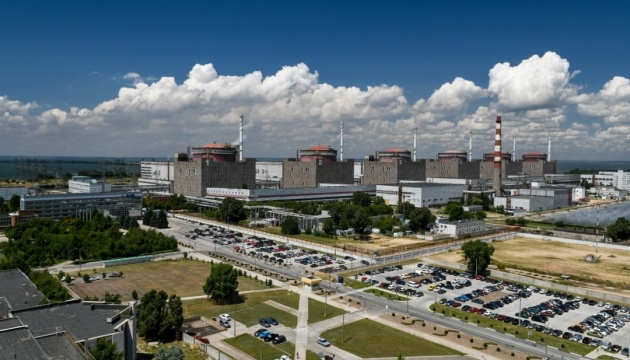 Zaporizhzhia NPP threat: water level in cooling pond "stable," operator says
The water level in the Zaporizhzhia nuclear power plant's cooling pond remains stable.
That's according to NAEC Energatom, Ukrinform reports.
Despite the Russian invaders blowing up the Kakhovka hydroepectric power plant's dam, the situation remains stable and under control, the company emphasized.
As of 08:00 on June 10, the water level in the Kakhovka Reservoir in the Nikopol area stands at 10.42 m, and that in the cooling pond of the Zaporizhzhia NPP – at 16.67 m, which is sufficient to cover the nuclear plant's needs, Energoatom assured.
The press service recalled that the power units at the ZNPPO have been out of operation since September 2022, and therefore no active evaporation of water from the cooling pond has occurred since then.
As Ukrinform reported, on the night of June 6, Russian troops blew up the dam of the Kakhovka HPP, which led to a massive water release from the Kakhovka Reservoir, which specialists say threatens critical water supply to Europe's largest Zaporizhzhia nuclear power plant to cool its reactors.