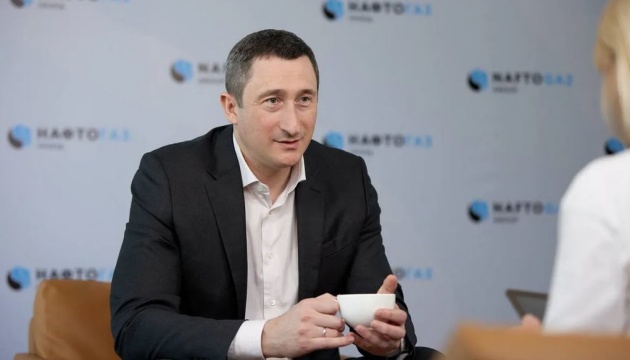 Chernyshov: Ukraine could become significant exporter of gas to EU by 2027
Oleksiy Chernyshov, CEO of Naftogaz of Ukraine, predicts that Ukraine will be able to increase gas production enough to become a significant exporter of gas to the European Union by 2027.
"We have the ambition to become one of the main energy suppliers for the continent after the war. I believe that we are quite capable of increasing gas production enough to not only cover our own needs but also be a significant exporter to the EU by 2027. There should be no Russian gas there in general. The West reduces the consumption of traditional energy, switching to alternative energy," Chernyshov told NV in an interview, Ukrinform reports with reference to the press service of Naftogaz.
Chernyshov noted that Ukraine can also provide European partners with about 10 billion cubic meters for gas storage in underground storage facilities. According to him, Ukrainian underground storage facilities are the largest in Europe, having a capacity of more than 31 billion cubic meters.
As reported, Naftogaz of Ukraine intends to increase gas production by 1 billion cubic meters in 2023.
Since the beginning of 2023, JSC Ukrgazvydobuvannya has already commissioned seven highly productive wells – over 100,000 cubic meters per day.