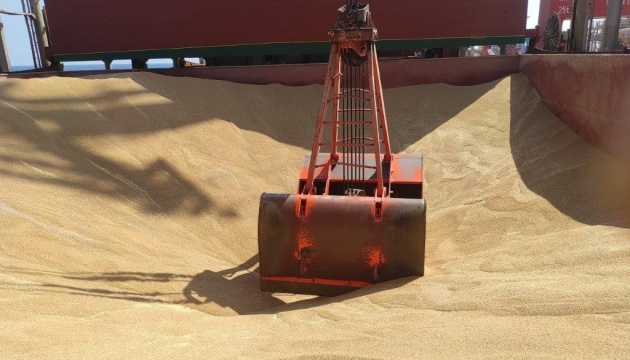 Last ship left Ukrainian port under 'grain deal'
The last ship left a port in Ukraine on Wednesday as part of an agreement that allows for the safe export of Ukrainian grain through the Black Sea.
That's according to Reuters, Ukrinform reports.
"The last ship left a port in Ukraine on Wednesday under a deal allowing the safe Black Sea export of Ukraine grain a day before Russia could quit the pact over obstacles to its grain and fertilizer exports," the report said.
According to the UN, the DSM Capella ship left the port of Chornomorsk with 30 thousand tons of corn on board and is heading to Turkey.
As reported, the "grain deal" was signed in Istanbul on July 22, 2022, with the participation of the UN, Ukraine, Turkey and Russia. The first ship with Ukrainian food left the port of Odesa on August 1. On November 17, 2022, the agreement was extended for 120 days, until March 18, 2023.
Later, the Ministry of Recovery said that the initiative would be extended for another 120 days. In turn, Russia said that the agreement could only be extended for 60 days if a list of requirements for its agricultural exports is not met.
Ukraine's Permanent Representative to the UN Sergiy Kyslytsya said at a UN Security Council meeting that Russia pretends to suffer losses from the Black Sea Grain Initiative, although it has actually doubled its grain exports.