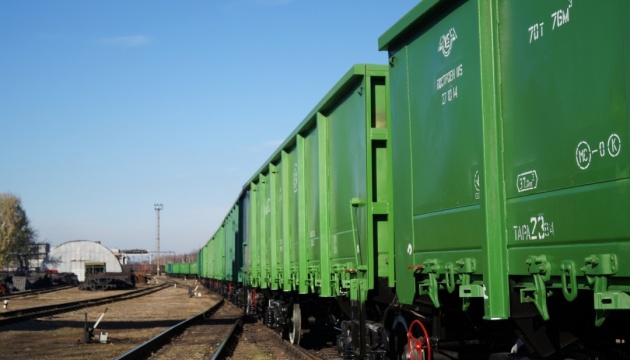 European Commission names its priority unimpeded transit of Ukrainian grain to EU
The European Commission's immediate priority is the unimpeded transit of Ukrainian grain to the European Union with the lowest possible price.
The President of the European Commission Ursula von der Leyen said this during a joint briefing with President Volodymyr Zelensky in Kyiv, an Ukrinform correspondent reports.
Ursula von der Leyen said that the immediate priority now is to ensure that grain transit goes undisturbed and at the lowest possible price from Ukraine to the EU.
The European Commissioner noted that this requires close cooperation of various stakeholders, therefore, a joint coordination platform will be created to ensure the full functioning of the elements of the EU's solidarity routes for Ukrainian agricultural goods.
As Ukrinform reported, President Volodymyr Zelensky said at a briefing on Tuesday that Ukraine proposes to the European Union to create an advisory group to monitor problematic issues related to the export of Ukrainian agricultural products.
On May 2, the European Commission announced the introduction of "exceptional and temporary" safeguard measures against imports from Ukraine, restricting the flow of Ukrainian agricultural goods to Bulgaria, Hungary, Poland, Romania, and Slovakia. The restrictions will apply to four agricultural products: wheat, corn, rapeseed and sunflower seeds originating in Ukraine and will remain in effect until June 5, 2023.