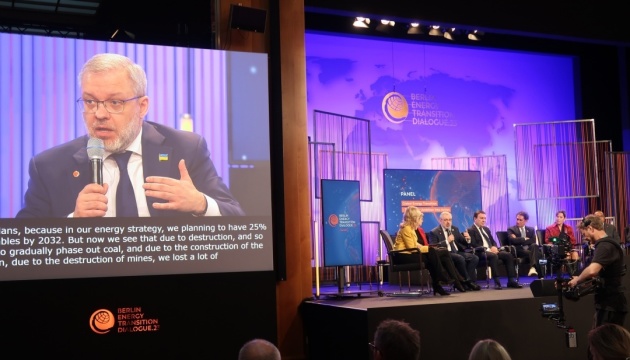 Minister Galushchenko: Renewable energy is a matter of national security
Russian armed aggression has not only made Ukraine to accelerate energy transition but has proven that renewable energy is a matter of national security.
The relevant statement was made by Ukrainian Energy Minister German Galushchenko during a panel discussion at the Berlin Energy Transition Dialogue 2023, an Ukrinform correspondent reports.
"During Russian missile attacks, we saw that renewable energy sources are not just about 'green transformation' or commitments under the Paris Agreement. Renewable energy sources are about national security, security of supply, security of the state," Galushchenko said.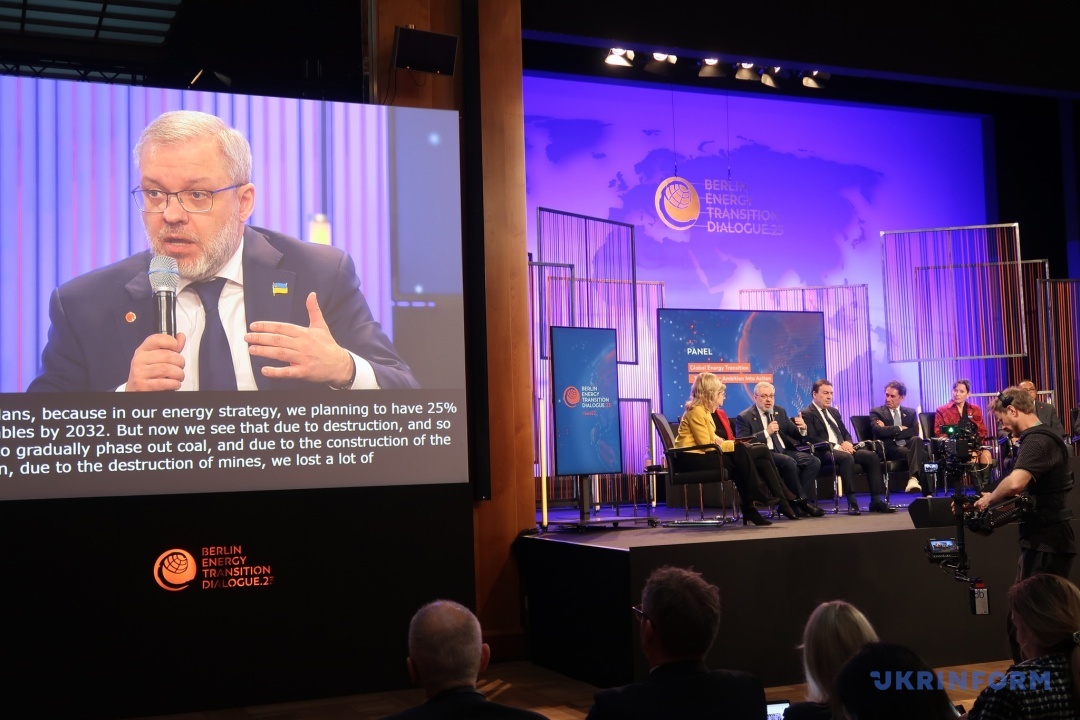 Since October 10, 2022, Russia has launched numerous missile strikes on Ukraine's energy objects. 271 of them hit the targets, which is just 20% of the total number of missiles and drones used by Russia.
According to Galushchenko, at times, Ukrainian nuclear power plants generated enough electricity volumes, but it was impossible to supply electricity to the affected regions experiencing the capacity deficit. As a result, electricity production volumes had to be lowered.
The minister mentioned that renewable energy sources could be set up across different regions and become a better solution in terms of the security of supply. Even from a military point of view, targeting a large number of objects all over the country would have been more difficult than attacking one big facility.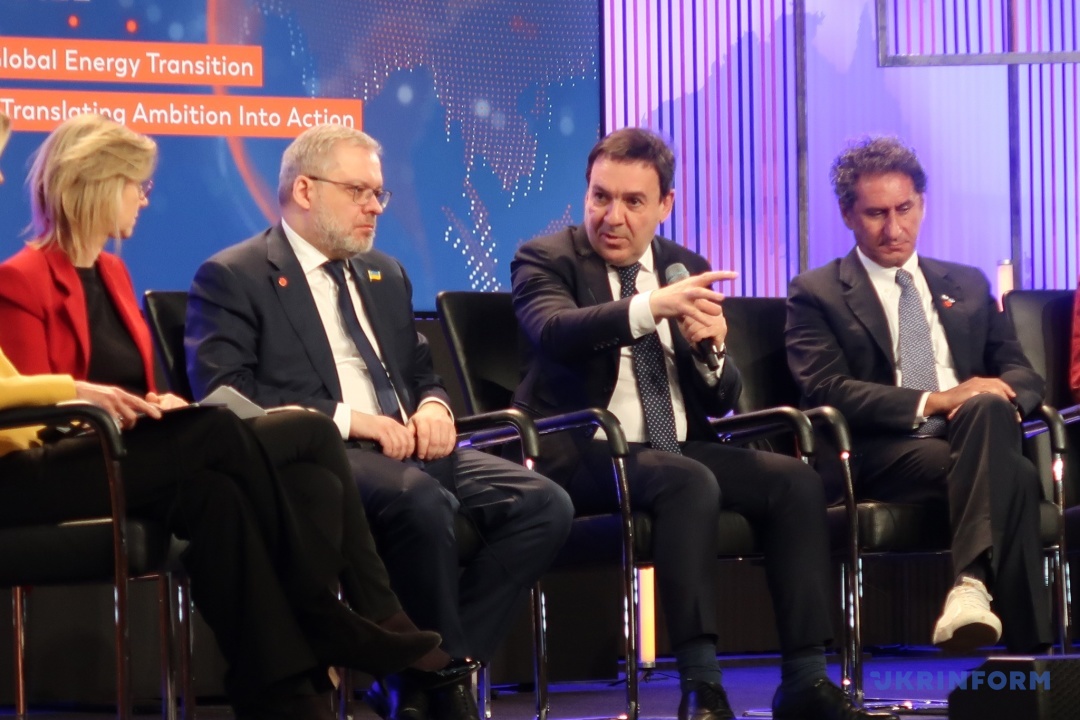 Additionally, Ukraine is remaining committed to the climate goals, which provide for increasing the share of renewable energy sources to 25% before 2032.
Currently, nuclear power plants generate 50% of Ukraine's electricity output. Galushchenko expects that renewable energy sources will be covering another 50% in the future.
Prior to the war, the share of renewable energy sources in Ukraine was about 10%. But, most solar power plants and wind farms are situated in the areas that are now temporarily occupied by Russia.
Galushchenko expressed hope that Europe will maintain solidarity that it showed last winter, and will not fall into energy dependence on other states in the future, as well as will not allow pressure on itself. In his words, discussion on energy transition and the future of energy systems is important not only for Ukraine, but also for the whole world.