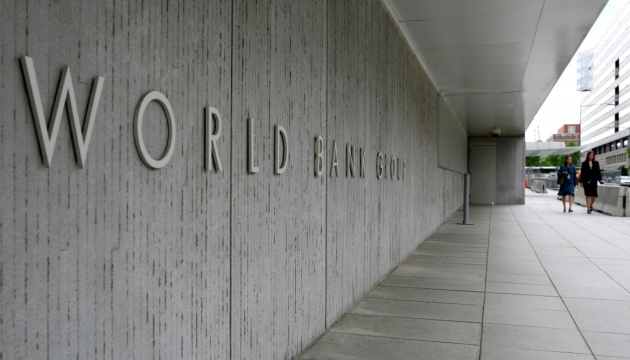 Government developing mechanisms to finance key economic sectors under WB's coordination
The Ministry of Economy is developing mechanisms to finance key economic sectors under the coordination of the World Bank.
The press service of the Ministry of Economy of Ukraine informs this following the meeting between First Deputy Prime Minister – Minister of Economy of Ukraine Yulia Svyrydenko and World Bank Vice President for Europe and Central Asia Anna Bjerde.
"The Government of Ukraine closely cooperates with donor countries, the European Commission, and the World Bank to ensure financing the priority economic sectors, cover the budget deficit, and develop the private sector. We expect to attract $3.1 billion, which will mobilize more than $18 billion for the economy of Ukraine. We address our foreign partners with the request to co-finance key economic sectors and coordinate projects to restore Ukraine," Svyrydenko said.
It is noted that priority directions today include the insurance of military and political risks, in particular, it is about the creation of a targeted international trust fund for reinsurance and insurance of military risks for small and medium-sized enterprises. The implementation of this project will make insurance products available, which will increase the inflow of foreign direct investment into Ukraine and mobilize domestic re-investment potential.
The parties also discussed expanding access to financing through the 5-7-9% loan program, support for export-oriented SMEs and micro-businesses, energy supply and grant support for the agricultural sector. In addition, the Government's priority is to support the processing industry. Thanks to co-financing from the state budget and a double multiplier, the cumulative effect of supporting this sector is expected to be more than $1 billion.
The parties will continue cooperating, in particular, on the basis of the Donor Coordination Platform to support recovery and reconstruction in Ukraine. The platform will enable close coordination of efforts of international donors and financial organizations, as well as transparent and accountable provision of support.
As reported, the recovery of Ukraine's economy after the end of the war unleashed by Russia will cost $411 billion, which is 2.6 times higher than the expected GDP of Ukraine in 2022.