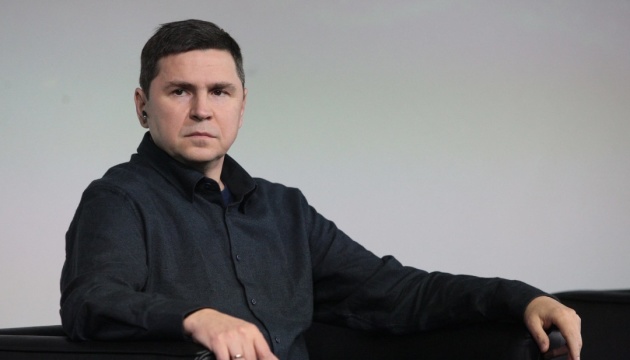 Podolyak on Medvedev approving pirated content: Russia "always steals"
Russian officials calling their citizens to distribute pirated copies of foreign films and music are practically pleading guilty to a criminal offense.
This is how the advisor to the head of the Ukrainian President's Office, Mykhailo Podolyak, commented on the statements of the Russian Security Council's Deputy Chairman Dmitry Medvedev and Russian President's spokesman Dmitry Peskov, Ukrinform reports.
"Ru-officials again (#Peskov/#Medvedev) confessed to a criminal offense. Call on Russians to distribute pirate copies of movies/music. If you're a thief, you're always a thief... RF always steals. It doesn't create & invent, but robs & steals," noted Podolyak.
He added that this is "the true face of 'great Russian culture.'"
Previously, Deputy Chairman of the Security Council of the Russian Federation, Dmitry Medvedev, called on the Russians to download pirated content violating copyright and distribution rights of Western companies. This position was supported by Kremlin Press Secretary Dnitry Peskov.
As reported, after Russia's full-scale invasion of Ukraine, Hollywood's major film producers - Warner Bros., Universal, Paramount, Disney, and Sony - suspended distribution and licensing of their products in Russia, with some of them eventually leaving the Russian market.
Netflix has also suspended operations in Russia.