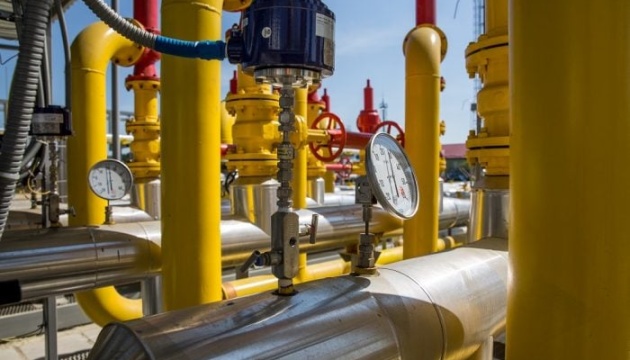 Naftogaz plans to withdraw from gas imports next heating season
Naftogaz of Ukraine NJSC is making every effort to withdraw from natural gas imports as soon as next heating season, for the first time in Ukraine's independent history.
The relevant statement was made by Naftogaz Group CEO Oleksiy Chernyshov at a meeting with Energy Community Secretariat (ECS) Director Artur Lorkowski, an Ukrinform correspondent reports, referring to Naftogaz Group.
"One of our priorities today is also to restore a real operation of the gas market in Ukraine. We are pro-actively working to increase domestic production, through the efforts of both Naftogaz Group and private producers that should be provided with appropriate conditions. Ukraine is preparing for various scenarios to pass through the next heating season. At the same time, Naftogaz's team is making its best to manage without gas imports this year, for the first time in Ukraine's independent history," Chernyshov told.
In his words, Ukraine's underground gas storage facilities are the largest in Europe, and their resources can become a pillar of support for the EU's energy security.
"We would also be very thankful if the ESC could use its mechanisms to promote the use of Ukrainian underground gas storage facilities by market participants. In particular, through raising awareness of future gas suppliers within the Gas Procurement Platform," Chernyshov noted.
A reminder that Naftogaz of Ukraine NJSC expects to increase the production output of natural gas to 1 billion cubic meters and develop 12 new wells in western Ukraine in 2023.