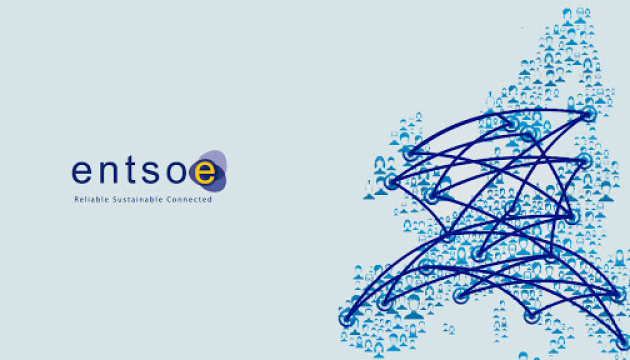 Energy ministry: Synchronization with ENTSO-E generated additional UAH 8.7B for Ukraine
As a result of joining the European Network of Transmission System Operators for Electricity (ENTSO-E), Ukraine has received an additional UAH 8.7 billion.
The relevant statement was made by the Ukrainian Energy Ministry on Telegram, an Ukrinform correspondent reports.
"March 16, 2023 marks a year since the national energy system has joined and been operating synchronously with the energy systems of European countries (ENTSO-E). […]As a result, an additional UAH 8.7 billion (including VAT) was raised as payment for access to cross-border interconnectors and as part of special obligations imposed on exporters, which allowed to maintain a preferential price for electricity for the population, finance work to increase the capacity of cross-border interconnectors, and reduce debts in the electricity market," the report states.
The synchronization with ENTSO-E significantly improves the reliability of Ukraine's energy system by allowing it to receive timely assistance from Europe in case of emergency outages, import European electricity, and reduce the number of disconnected consumers. If necessary, in case of a surplus of generating capacities, Ukraine can provide emergency assistance to European energy systems and export electricity.
According to Ukrainian Energy Minister German Galushchenko, the successful integration of Ukraine's energy system with Europe was preceded by extensive preparations: Ukrainian and European experts technically checked the equipment of nuclear power plants, thermal power plants and hydro power plants for possible participation in voltage, frequency and power regulation; a joint unit for regulating the energy systems of Ukraine and the Republic of Moldova was created; and the power units of thermal power plants and nuclear power plants that require reconstruction were identified.
"All these measures, as well as strong international support, heroism and professionalism of Ukrainian power engineers, allowed Ukraine to withstand the energy war during the 2022/2023 heating season. During Russian massive missile attacks on Ukraine's energy infrastructure, the volume of technological electricity flows from Europe reached a maximum of 2 GW, and imports reached 560 MW. This has strengthened the resilience and flexibility of Ukraine's energy system," Galushchenko noted.