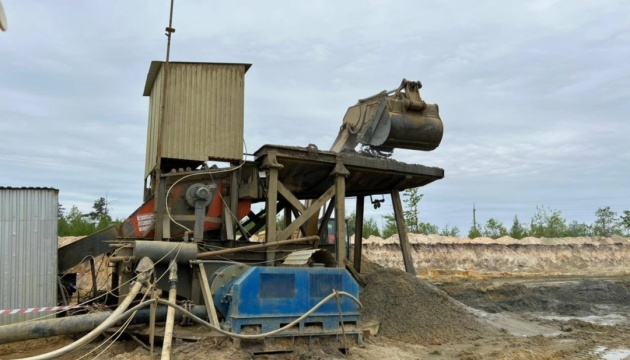 Legal amber mining in Rivne region up 15 times in three years
Over the past three years, legal amber extraction in Rivne region has increased 15 times.
That's according to the Rivne Regional State Administration, Ukrinform reports.
"Against 948 kg of stone mined in 2019, almost 14 tonnes were extracted in 2022. And this is despite the fact that not all of those with special permits have launched industrial mining," said the deputy head of the Administration, Ihor Tymoshenko.
He clarified that over the past three years, 67 special permits for the use of amber plots have been sold through electronic auctions, of which 61 are for plots whose area does not exceed 10 hectares. They are estimated at UAH 150 million, of which UAH 65 million has already been received by the state budget. Enterprises paid rent in the amount of over UAH 10 million, of which UAH 3 million went to local budgets.
The official noted that the cost of special permits is several times higher than their starting price. Therefore, thanks to the legislative settlement of the issue in 2019 at the president's initiative, it is possible to mine legally.
Tymoshenko noted that nearly 400 tonnes of amber has been explored in Rivne region. According to the official, these reserves will be enough for several decades.
The local authorities coordinate cooperation with the State Land Agency and foresters because not all regulatory documents have been coordinated. Such administration is carried out for the purpose of resolving legal conflicts. For example, when an area is marked on a map as a forest but in reality it is a wasteland left behind by illegal amber miners.
According to the Regional State Administration, on many forest land plots, geological exploration is ongoing before any mining starts. Therefore, revenue will increase as soon as operators holding special permits start operating.
As Ukrinform reported earlier, on February 27, 2023, first amber auctions took place on the Prozorro.Sales platform, bringing the organizers UAH 1 million.