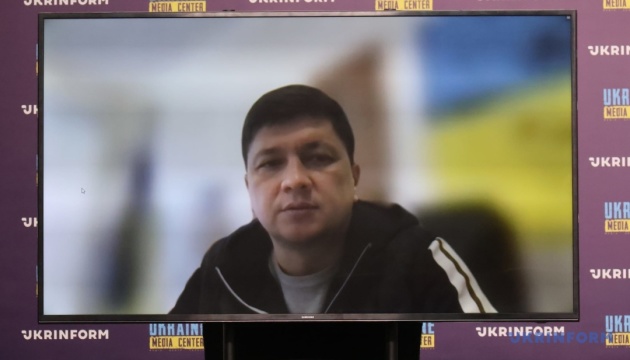 Kim: Big business will resume operation faster if Mykolayiv region joins grain corridor
Big businesses in Mykolayiv region will resume their operations faster after the region joins the grain corridor.
"Small businesses are currently resuming operation in Mykolaiv region. As for large and medium-sized businesses, they need time and additional funds to get back and start running. In my opinion, this process will go faster after the region joins the grain corridor, and I believe that this will happen in the near future," Vitaliy Kim, Head of the Mykolaiv Regional Military Administration, said at a briefing at the Media Center Ukraine – Ukrinform.
According to him, PepsiCo company and Agrofusion plant are already resuming their work. The first one even brought its employees to their workplaces. Agrofusion plant is currently working to supply its plant with raw materials once the plant is operational. Therefore, they cultivate the land [to grow tomatoes] in another place.
As for other enterprises, they do not mind returning, but there are problems with risk insurance, logistics, and sales markets at the moment, the governor added.
As reported, Mykolaiv ports are 90% ready to join the grain initiative, but the Russians have to agree to it.
In Istanbul, on November 17, 2022, Ukraine, the United Nations, and Turkey agreed to extend the Initiative for the safe transportation of agricultural products across the Black Sea for another 120 days. Currently, the agreement is valid until March 20, 2023.