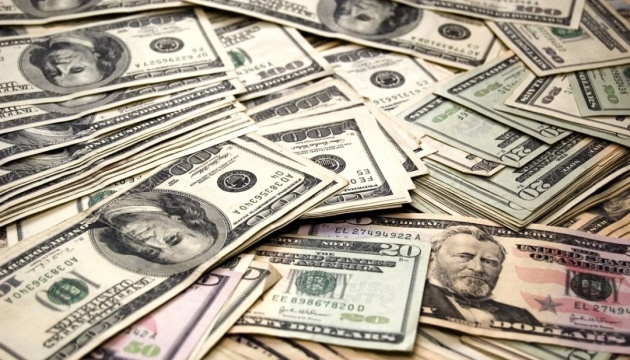 Ukraine's foreign exchange reserves rise to $29.9B as of Feb 1
As of February 1, 2023, Ukraine's foreign exchange reserves came to $29.921 billion.
The relevant statement was made by the National Bank of Ukraine (NBU), an Ukrinform correspondent reports.
In January 2023, Ukraine's foreign exchange reserves increased by 5% thanks to receipts from international partners, which compensated for the net sale of foreign currency by the NBU to cover the difference between the supply and demand on Ukraine's foreign exchange market.
In general, last month the dynamics of foreign exchange reserves was determined by a number of factors.
Firstly, receipts for the benefit of Government and public debt service payments. The foreign currency inflows into the NBU accounts of the Government of Ukraine came to $4,327.7 million. In particular, a total of $3,256.1 million was received from the European Union; $1,000.0 million – from the United States (via the World Bank's Trust Fund); $71.6 million – from the placement of foreign currency domestic government bonds.
Meanwhile, the total amount of public debt service payments in foreign currency reached $65 million. A total of $59 million was transferred to service and repay the debt to the World Bank, $5 million – domestic government bonds, and the rest – to settle accounts with other international creditors.
Secondly, the NBU's transactions in the interbank foreign exchange market. In January 2023, in the foreign exchange market, the NBU sold $3,089.6 million and bought $28.5 million to replenish reserves. Hence, in contrast to December 2022, the net sale of foreign currency decreased by about $100 million, totaling $3,061.1 million.
Thirdly, the revaluation of financial instruments due to changes in the market value and exchange rates. In January 2023, their cost increased by $225.7 million.
Currently, Ukraine's international reserves cover 3.7 months of future imports, the NBU concluded.
Photo: NBU
mk