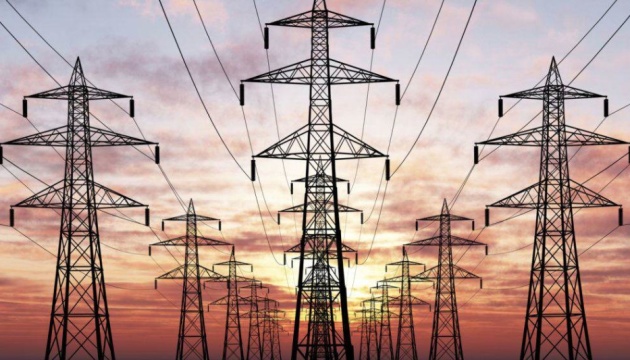 Electricity consumption keeps growing in Ukraine due to cold weather
As of 11:00 on January 31, electricity consumption continues to increase due to lower air temperatures, while the power system still experiences a significant deficit in generating capacity.
That's according to NEC Ukrenergo, Ukrinform reports.
"Electricity consumption continues to grow due to the cold weather. There is a significant deficit in the power system. As of the morning of January 31, no caps were exceeded, emergency shutdowns were not applied by the NEC Ukrenergo control center. But, taking into account the trend of increasing consumption, there is a threat that the caps will be exceeded in the regions and restrictions will be applied," the statement says.
It is noted that consumption caps have been established for all regional distribution companies, which apply throughout the day. Each regional company draws up schedules of hourly outages, which should ensure consumption at the level of the cap approved by the regulator.
As a result of Russian missile and drone attacks, power plants (generating capacities) and the high-voltage network were damaged. Thirteen missile and 15 drone attacks caused significant damage to high-voltage network facilities and power plants. The power system is still recovering from a previous series of enemy missile attacks that damaged power units. In addition, several units of thermal power plants were taken out for repair for technological reasons.
"As a result, electricity generation at operating power plants is unable to fully cover consumption. Restoration of the energy infrastructure facilities damaged by the massive attack on January 26 is underway," the company added.
At the same time, as noted by the Ministry of Energy, as of the morning of January 31, the number of consumers without power stood at 5.3 million, or 30%, while power shortage was at about 25%.
Ukrenergo noted that Ukraine's energy system has already survived 13 enemy missile attacks and 15 UAV strikes on energy facilities.
In addition, more than 10 GW of the main installed capacities are currently inaccessible to the Ukrainian energy system and under the control of the enemy forces. This is Zaporizhia NPP (Europe's largest), Zaporizhia TPP, Luhansk TPP, Vuhlehirsk TPP, and Kakhovka HPP.
Most of the wind and solar power plants are also located in the temporarily occupied territories of the southern part of Ukraine. In addition to the NPPs, the rest of the power plants are key regulating capacities. It is they who provide cover for consumption in the morning and evening peak hours, where the current shortage is the greatest.