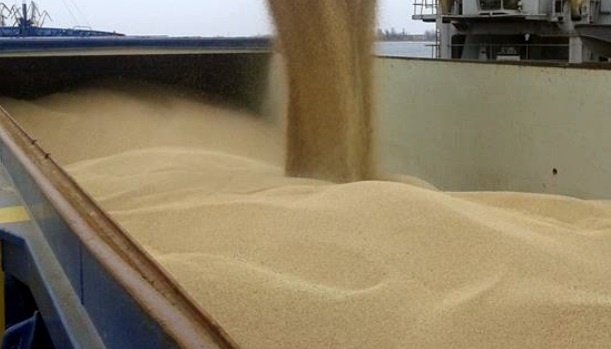 Ukraine has exported 2.4M tonnes of grain in January
This month, Ukraine has exported 2.4 million tonnes of grain through the grain corridor.
"In the first month of the new year, only 2.4 million tonnes of grain have been exported through the [grain] corridor compared to more than 4 million tonnes in September and October. In January, 540,000 tonnes of wheat were sent, including 61,000 tonnes to Africa," the press service of the Ministry of Agrarian Policy and Food of Ukraine informs.
It is noted that the average tonnage of shipments per vessel in January remained at the level of 37,000 tonnes which is the best indicator during the corridor operation.
In January, the number of ship departures from Ukrainian ports remained at the level of 2.7, accounting for 2-3 ships per day on average. This was actually considered one of the lowest figures for all the months of the grain initiative. The reason is the artificial blocking of the "grain corridor" by Russian inspectors.
According to the Ministry, as of the end of January, the situation worsened and the daily number of vessels fell to the worst-ever 2.5.
In total, Ukraine has already sent 675 ships carrying 18.4 million tonnes within the framework of the grain initiative. The share of Africa is 2.3 million tonnes, Asia – 5.1 million tonnes, Europe – 7.5 million tonnes, the Middle East – 3.4 million tonnes.
As reported, in Istanbul on November 17, Ukraine, the United Nations, and Turkey agreed to extend the initiative for the safe transportation of agricultural products across the Black Sea for another 120 days. It began working on July 22, and the first ship with Ukrainian foodstuffs left the port of Odesa on August 1.
ol