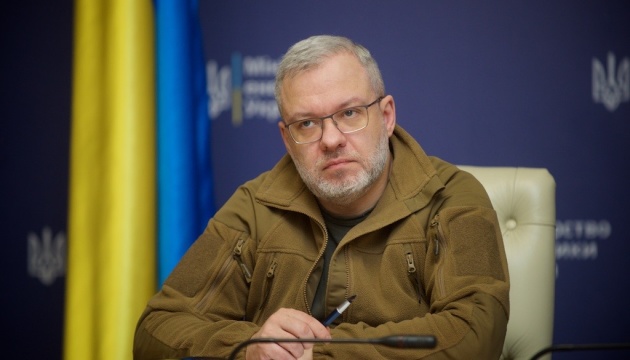 Ukraine to rebuild its energy system taking into account military risks - Galushchenko
Ukraine will take into account all military risks while rebuilding its energy industry.
Ukraine's Energy Minister German Galushchenko said this on Ukraine's television, Ukrinform reports.
"Undoubtedly, now the key point in any reconstruction of our energy system will be the question of military risks for the system. There are already developments. They are already being implemented. We will create an energy system that, in addition to modern technologies and innovations, will have powerful protection against military threats," he said.
Galushchenko noted that before the full-scale war, the Energy Ministry had a strategy for energy development in Ukraine, and it determined the level of capacities and volumes by which Ukraine had to reach the goals of the green transition. All these principles are preserved, but they will be modified taking into account the new challenges facing the country's energy system, he said.
Since October 10, the Russians have fired more than 1,000 missiles and drones at Ukrainian energy facilities. The Ukrainian energy system has already survived nine waves of massive terrorist attacks. Hourly and emergency power outages are introduced throughout Ukraine due to damage to energy facilities.