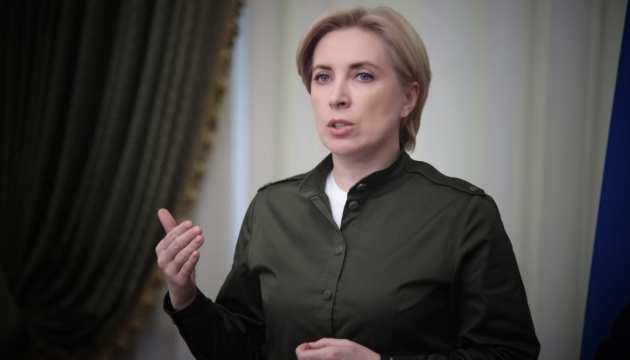 Deputy PM Vereshchuk: There is enough room for accommodating IDPs in Vinnytsia region
There is still enough room in Vinnytsia region, central Ukraine, for accommodating internally displaced persons (IDPs).
"There is enough room in Vinnytsia region for accommodating internally displaced persons. In this matter, we always keep abreast. If someone wants to come here to survive the winter, there will definitely be a place for them," Deputy Prime Minister of Ukraine Iryna Vereshchuk said during her trip to Vinnytsia region, the Ministry of Reintegration posted on Facebook.
She noted that the region has a favorable geographical location not only for IDPs, it is currently one of the largest logistic and economic hubs.
According to the official, a telling example is that the number of IDPs is equal to the number of permanent residents in several territorial communities of the region.
"I want to thank the communities for supporting these people. They receive all the proper payments, clothes, food packages, basic necessities, special baby food. Most of them live in houses, so they can live comfortably and also develop. In our turn, we – the central government and community leadership – should help them," Vereshchuk added.
As reported, about 200,000 people in Vinnytsia region have the status of internally displaced persons, a third of them are persons with disabilities, pensioners, low-income and large families, as well as children. Several hundred enterprises have moved to Vinnytsia region from Kharkiv, Donetsk and other regions under the state relocation program.
ol