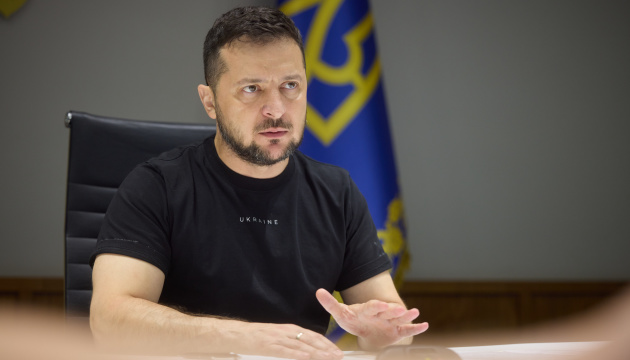 Europe must get rid of its dependence on Russian energy resources - Zelensky
Ukrainian President Volodymyr Zelensky has called on Europe to completely overcome its dependence on Russian energy resources.
The head of state said this in a video address at the International Symposium "The idea of Europe" in Kaunas, according to an Ukrinform correspondent.
"This year, Europe finally carries out energy disarmament of Russia. The continent's dependence on Russian energy resources has started to reduce. And it must vanish completely. And one of the key instruments for that is to limit Russian profit from exports of its resources. The introduction of price caps, i.e. forcible price restriction for Russian oil, has already become the topic of discussion in Europe and the world. And there are allegedly discussions about the level of 60 or 70 U.S. dollars. No doubt, such words are just sandbagging. They're rather an attempt to imitate something than to do something," Zelensky said.
The Ukrainian leader thanked his Polish and Baltic counterparts for their proposals, because limiting the price at the level of up to 30 U.S. dollars per barrel seems a more feasible proposal. "I am grateful that such a proposal has been put forward and is being advocated. Now is the time to ensure this achievement for Europe as well. And on the basis of this and other similar achievements, none of the potential enemies of Europe will ever be able to blackmail our continent with energy weapons.," Zelensky said.
He said that the energy security of Europe, and therefore the price security, would now be based, first of all, on cooperation and solidarity between Europeans and on European energy rules.