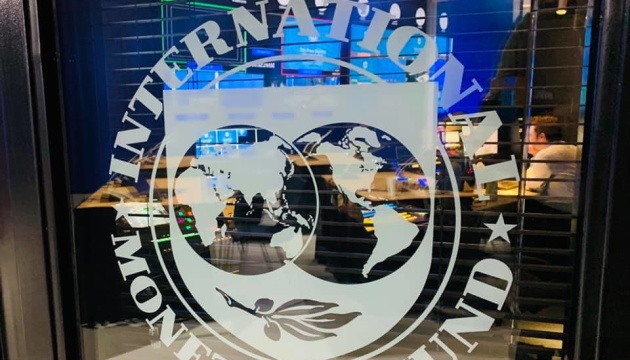 IMF plans to approve Program Monitoring for Ukraine in coming weeks
The IMF management official is expected to approve the launch of the Program Monitoring with Board Involvement (PMB) in the coming weeks.
"The mission and the Ukrainian authorities have reached staff-level agreement on economic policies for a Program Monitoring with Board Involvement (PMB). The agreement is subject to approval by IMF Management and an IMF Executive Board discussion is expected in the coming weeks," reads the IMF's press release published on Wednesday.
The PMB aims to help provide an anchor for macroeconomic policies and catalyze donor support. "Strong policy implementation would help pave the way towards a full-fledged IMF-supported program," the Fund notes.
The IMF expects economic activity in Ukraine to stabilize in 2023, with growth at 1 percent under the baseline scenario, following a 33 percent contraction this year. However, according to analysts' projections, inflation will remain elevated at around 25 percent on average.
"With the war ongoing, Ukraine will continue to require substantial external financing to ensure adequate resources for the core functions of the state while preserving economic stability," reads the press release.
From November 11 to 22, the IMF mission led by Gavin Gray held online consultations with the Ukrainian authorities, discussing the key elements of the PMB. On Wednesday, Prime Minister of Ukraine Denys Shmyhal announced that a staff-level agreement on this program had been reached.
ol