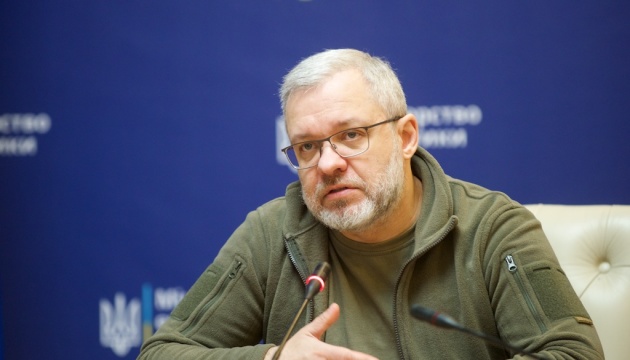 Minister Galushchenko: Partners consider additional support for Ukraine's energy sector
At the initiative of Ukrainian Energy Minister German Galushchenko, a high-level extraordinary meeting of the International Energy Advisory Council (IEAC) was held to consider providing additional power equipment to Ukraine.
The relevant statement was made by the Ukrainian Energy Ministry, an Ukrinform correspondent reports.
"Yesterday, Russians launched the most massive attack on Ukraine's energy system, having used about 100 missiles and a large number of drones," Galushchenko said.
In the evening and through the night, lots of repair works were carried out, and power supply services were restored for a number of critical infrastructure objects and settlements.
At the same time, considering the scale of destructions, Galushchenko called on partners to provide additional equipment to Ukraine, which would help the country to conduct quick repairs and restore the stability of the energy system.
The meeting participants assured the Ukrainian side that they were already working with energy companies in their countries to provide Ukraine's energy sector with the necessary equipment and tools.
The IEAC's representatives agreed to hold the next meeting at the level of technical experts on November 17, 2022.
Photo: Ukrainian Energy Ministry
mk