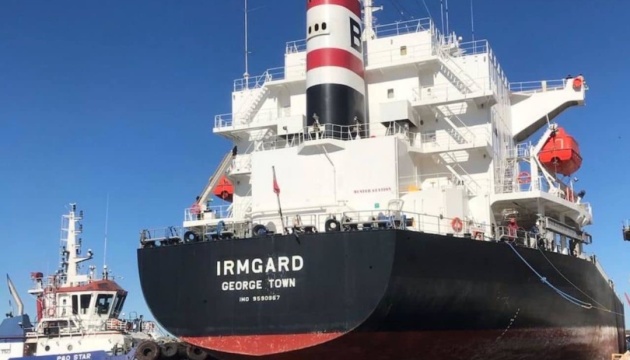 Ukraine offers to expand 'grain corridor' to Mykolaiv Port, Olvia Port
Ukrainian President Volodymyr Zelensky has offered partners to expand the grain export initiative to Ukraine's Mykolaiv Port and Olvia Port in the Mykolaiv region.
The relevant statement was made by Ukrainian President Volodymyr Zelensky in his speech at the G20 Summit, an Ukrinform correspondent reports.
"Thanks to the strong participation of the UN, Türkiye and other partners, we have demonstrated how the cooperation of a few can restore food security for the many. I believe our export grain initiative deserves an indefinite extension – no matter when the war ends. The right to food is a fundamental right of every person in the world. Since July, Ukraine has exported over 10 million tons of food by sea. We can increase exports by several million tons per month. Thus, for this, I propose to expand the grain export initiative to our other ports – in particular, to the ports of Mykolaiv and Olvia in the Mykolaiv region," the President of Ukraine said.
Additionally, Zelensky called on the Summit participants to join the 'Grain from Ukraine' initiative, which had already been launched by the Ukrainian side. The first vessel, Nord Vind, is already leaving for Ethiopia, loaded with 27,000 tonnes of Ukrainian-produced wheat, which is the amount that can feed about 100,000 people per annum.
"There can be many such ships from Ukraine, and therefore there will be many people in poor countries who are saved from starvation. Ukraine can export 45 million tons of food this year. And let a significant part of it be directed to those who suffer the most," Zelensky added.
In his words, each country can join with a specific contribution and become "a co-creator of the victory over hunger and the food crisis".
Photo: Ukrainian Infrastructure Ministry
mk