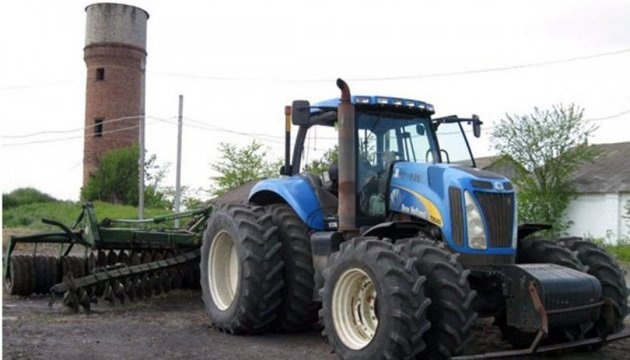 UkrLandFarming's base worth $270M robbed by Russians in Kherson region
Russian invaders have stolen about 100,000 tonnes of sunflower seeds and corn, harvesters, tractors and other equipment owned by Ukraine's agricultural company UkrLandFarming in the Kherson region.
The relevant statement was made by Member of Parliament Oleksii Honcharenko on Telegram, an Ukrinform correspondent reports.
UkrLandFarming's base was destroyed and robbed by Russian occupiers in the Kherson region's Novoraisk. The company's losses were estimated at $250-270 million.
"The equipment by John Deere, agricultural drones were stolen or destroyed. The base itself was ruined. [Russian] occupiers stole nearly everything that was on the territory of the base: fuels and seeds, plant protection agents worth $60 million, about 100,000 tonnes of sunflower seeds and corn," Honcharenko wrote.
Additionally, Russian troops caused damage to Europe's largest poultry farm Chornobaivka, belonging to UkrLandFarming. Over 4 million hens and about 700,000 chickens died without allowing the company to dispose of them.
A reminder that, on November 11, 2022, Ukrainian President Volodymyr Zelensky announced that Ukraine had been regaining control over the city of Kherson.
On November 12, 2022, Kherson Regional Military Administration Head Yaroslav Yanushevych, the National Police of Ukraine and the Security Service of Ukraine resumed work in the city of Kherson and the Kherson region.
mk