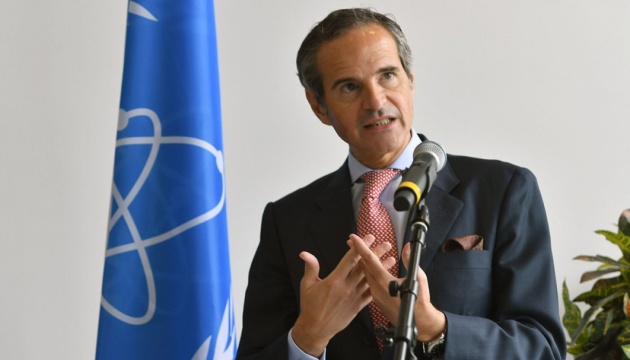 IAEA to inspect Ukrainian nuclear facilities to refute Russian "dirty bomb" false claims
This week, IAEA inspectors will visit two nuclear facilities in Ukraine at Kyiv's request to refute Russian fake news claiming Ukraine was plotting a "dirty bomb" attack on its own soil.
As reported by Ukrinform, this is according to IAEA Director General Rafael Grossi.
Ukraine made the request after the Russian Federation came forward with accusations about the alleged activities related to the possible production of "dirty bombs" at two facilities that operate under the guarantees of the International Atomic Energy Agency and are regularly visited by IAEA inspectors, according to the statement.
"The purpose of this week's safeguards visits is to detect any possible undeclared nuclear activities and materials related to the development of 'dirty bombs,'" Grossi said.
It is noted that the agency inspected one of the two facilities a month ago and did not find any undeclared nuclear activity or material there.
"As soon as our verifications are completed, we will assess the findings and report our conclusions in line with our standard safeguards practice. However, knowing the interest and urgency of this matter, the Agency will also provide our conclusions to the IAEA Board of Governors and immediately after to the public," said Grossi.
Yesterday, Grossi provided updated information on the issue at a closed-door meeting of the UN Security Council, which was held at Russia's request.
According to Ukrinform, IAEA inspectors will visit the Institute of Nuclear Research of the National Academy of Sciences in Kyiv and the Eastern Mining and Processing Plant in Dnipropetrovsk region.
Photo: D. Calma/IAEA